ASK Members are encouraged to promote their upcoming or current shows here
Please email info@artssocietyking.ca with your information
---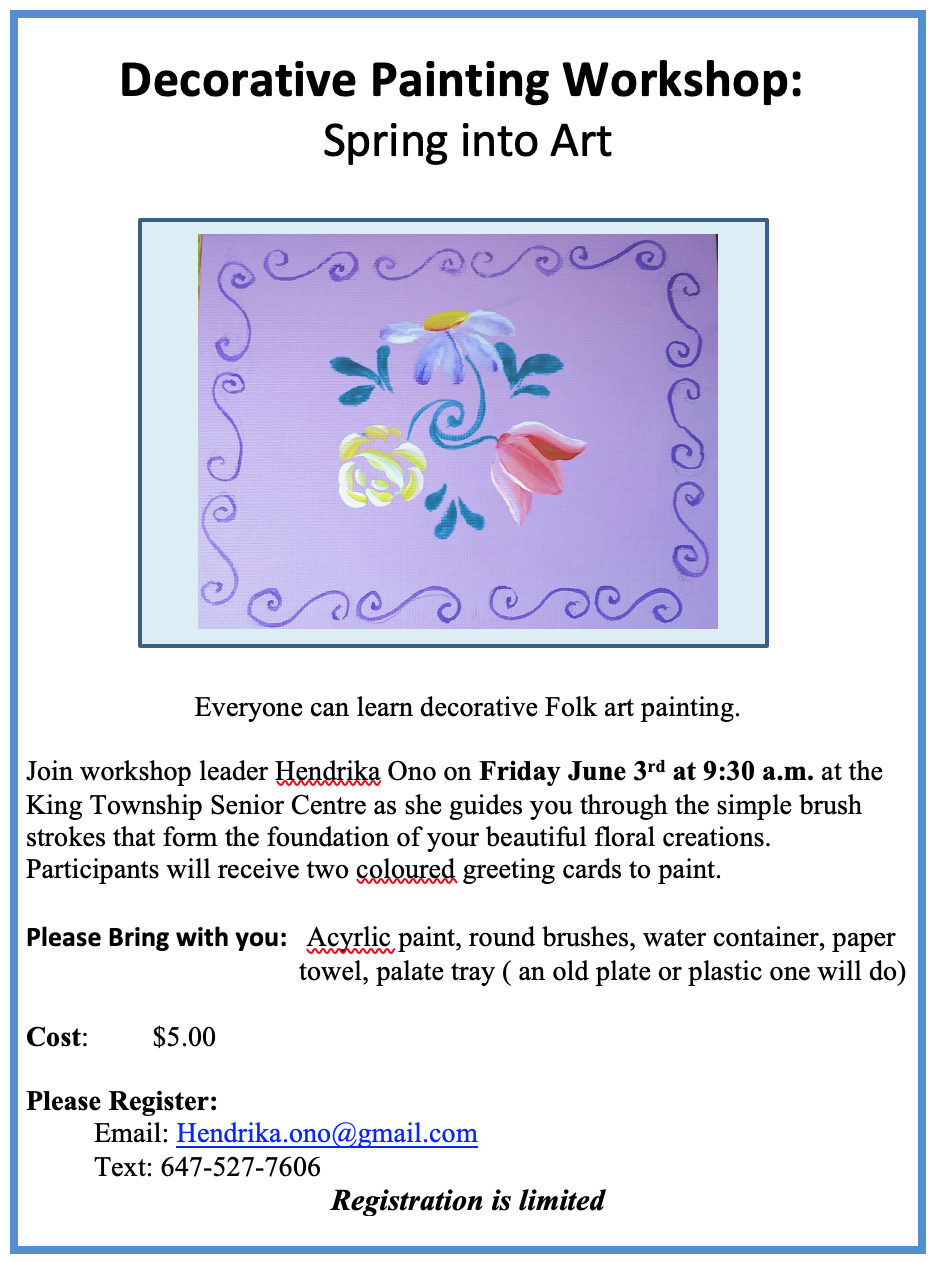 Greetings from the Olde Mill Art Gallery & Shoppe in Schomberg!
We'd like to tell you about the new and exciting events the Gallery Artists have planned for the months of May and June! We invite you to drop by and enjoy one if not all of them!
1. Gallery workshops are back by popular demand!
Wendy, Michelle and Mary will be offering one day workshops in June!
They are as follows:
* Michelle: The Art of Basketry: Monday June 6 from 10 a.m. – 4:30 p.m (with 45min lunch break)
* Wendy: Fun with Fusion: Friday June 10 from 10 a.m. – 1 p.m.
* Mary: Acrylic Abstract Painting : Saturday June 25 from 1 – 4 p.m.
Please see below for more information and prices! Class size is limited so do sign up asap.
2. "For the Birds" May 28 & 29, 11 a.m. – 5 p.m.
Open House featuring Artists Catharine and Martin De Montmorency
A unique and artistic collaboration of two art forms, plein air painting and wildlife photography, as two artists seek inspiration through birding during Covid. Come and enjoy their work during the weekend and speak to the artists themselves. This show will continue until July 3rd.
3. Father's Day Gift Certificate Draw! May 26 – June 19.
Our very popular Gallery Draw is once again being offered! The lucky recipient will win $100 Gift Certificate towards any item/s in the Gallery. (Not cash redeemable). All visitors over 18 years of age may enter.
Wishing all our Fathers & Grandfathers a wonderful and happy day, and spending it with those you love.
Sincerely
The Gallery Artists
George, Inge, Karen, Mary, Catharine, Andrea, Michelle, Wendy, Grace and Pat
Olde Mill Art Gallery & Shoppe
357 Main Street in Schomberg
Hours: Wednesdays to Sundays 11 a.m. – 5 p.m.
Olde-Mill-Art-Gallery-June-2022-Classes-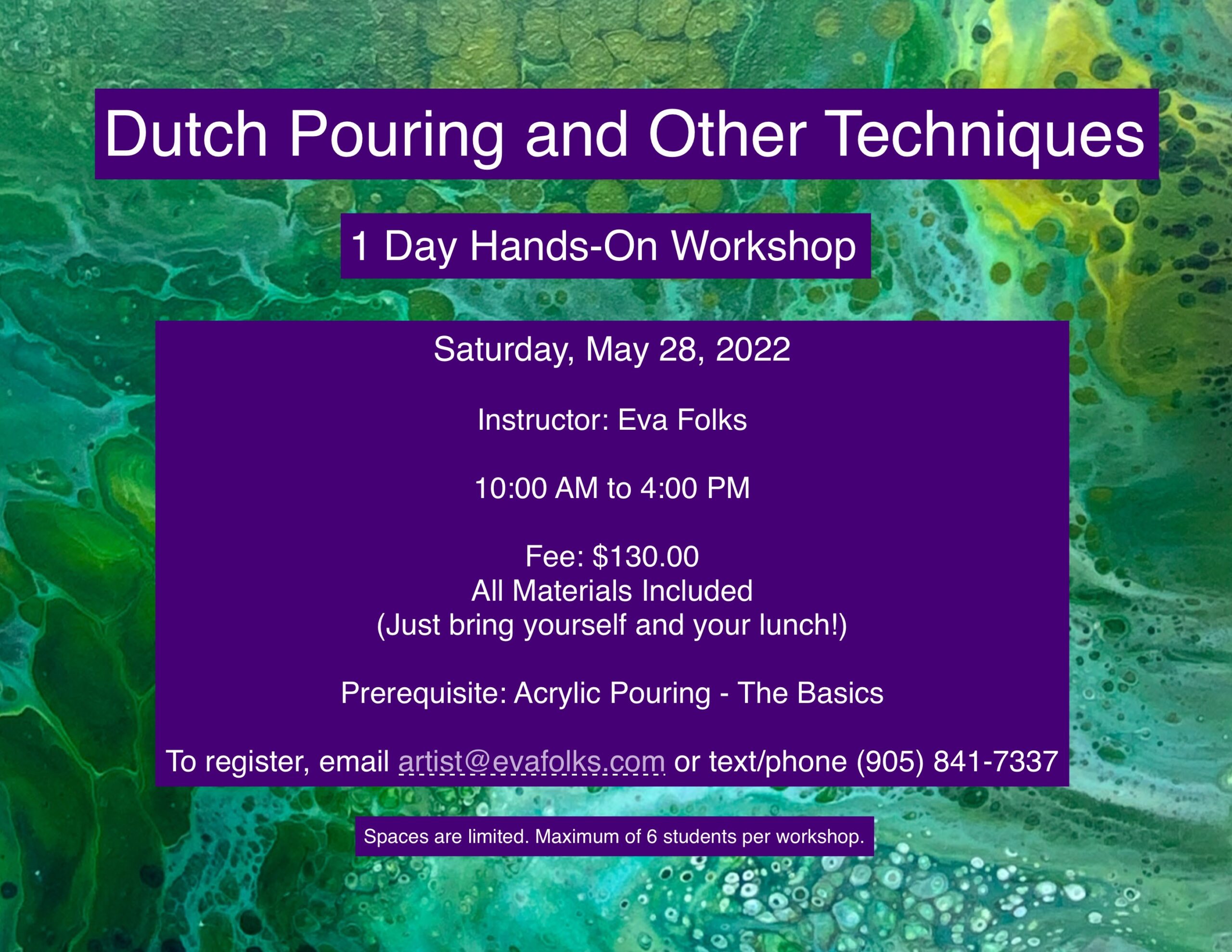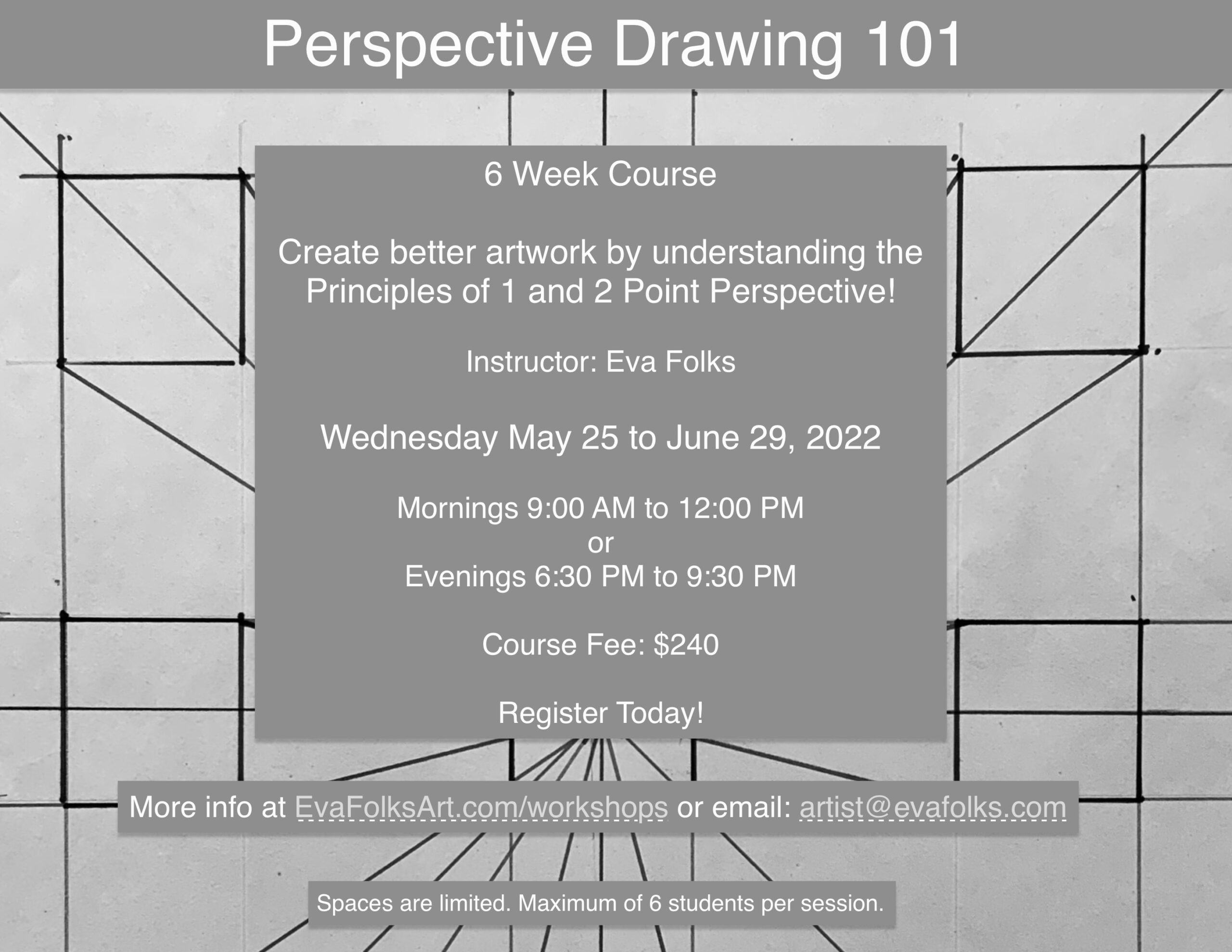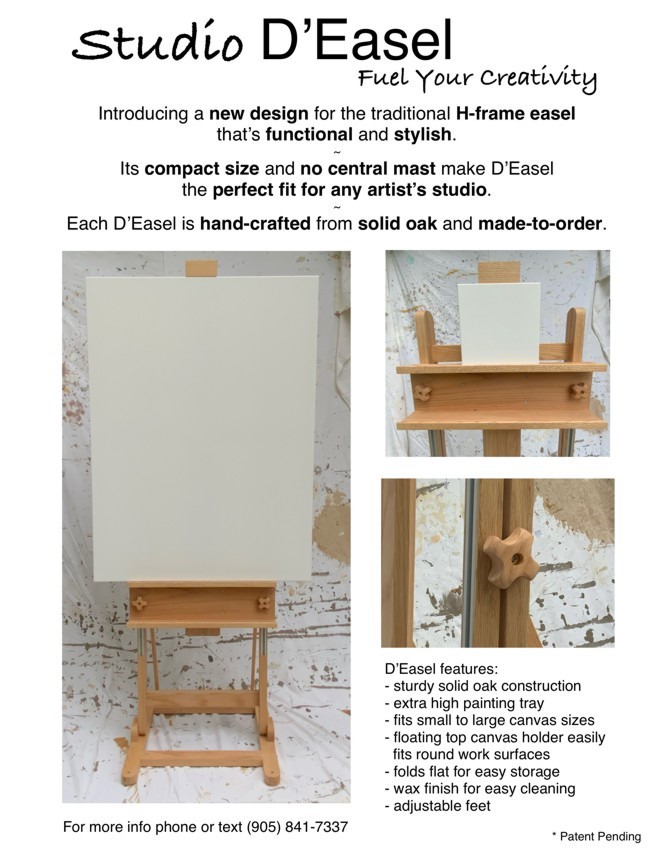 For more info about 'Studio D'Easel' or to book an appointment for an in-person demo or via Zoom, contact Eva Folks.
Text or Phone: (905) 841-7337
Email: artist@evafolks.com