Subscribe to our newsletter!
3rd Annual Autumn Reflections En Plein Air Competition
You are invited to submit new work produced outdoors on site at any King Township location between September 24 and October 15. Awards Day will be held on October 15th at the King Heritage & Cultural Centre, 2920 King Road, King City, Ontario.
The Awards Ceremony will take place at 2:30pm on October 15th. Please visit our event page for more information.
EVENT PAGE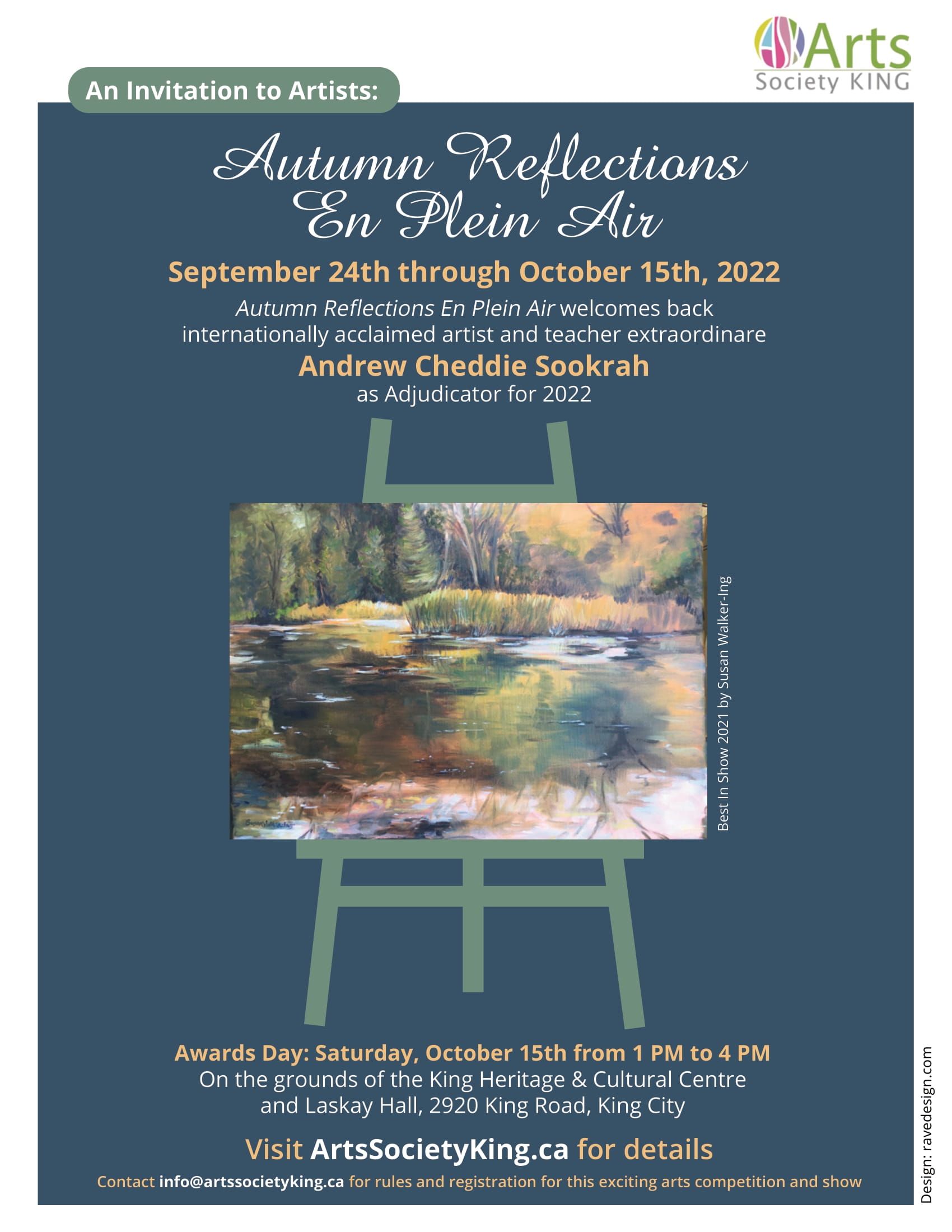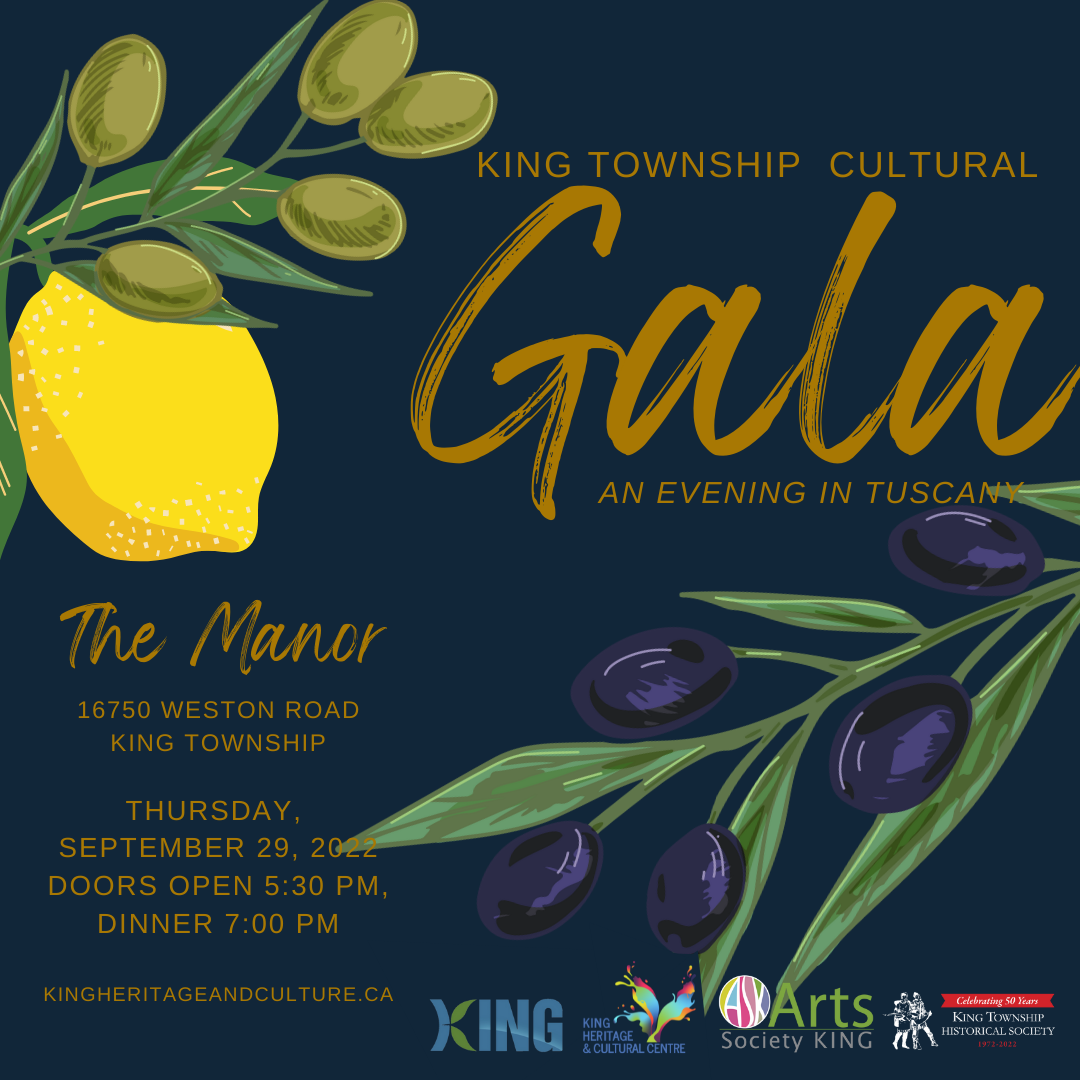 King Township Cultural Gala
The date has changed! You are invited to join us at the second bi-annual King Township Cultural Gala on Thursday, September 29th, 2022. Once again, our own Michele McNally will emcee this event.
Stay Tuned on our event page for updates. Tickets on sale now.
DETAILS
Timeless Tales II – The Artifacts Anthology Book Now Available!
Our spring writing contest offered six mysterious artifacts from the archives of King Township to spark the imaginations of York Region writers, young and old, new and seasoned, to tell their own version of events. The astonishing tales of all 27 contestants will delight fans of lore and fable.
Now you can own your very own copy of this collection of tales!
ORDER HERE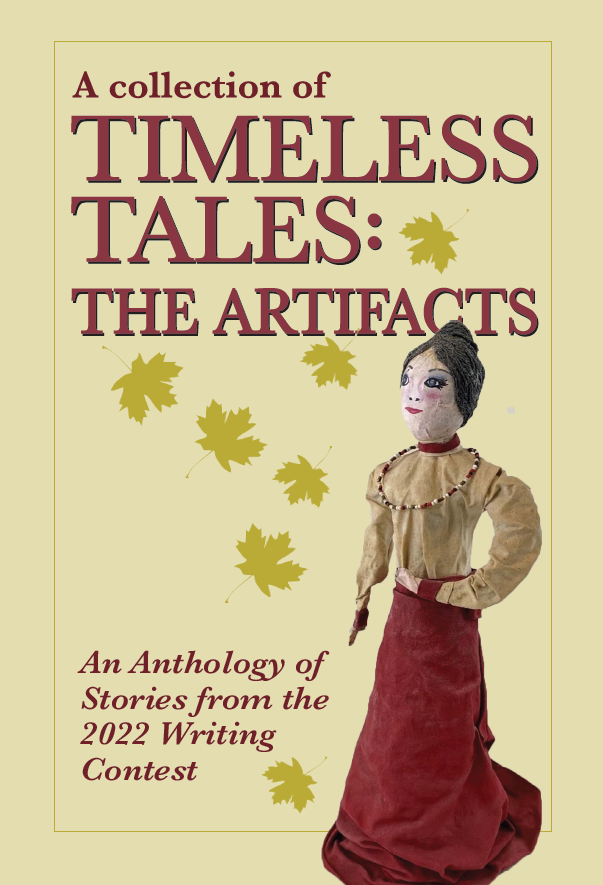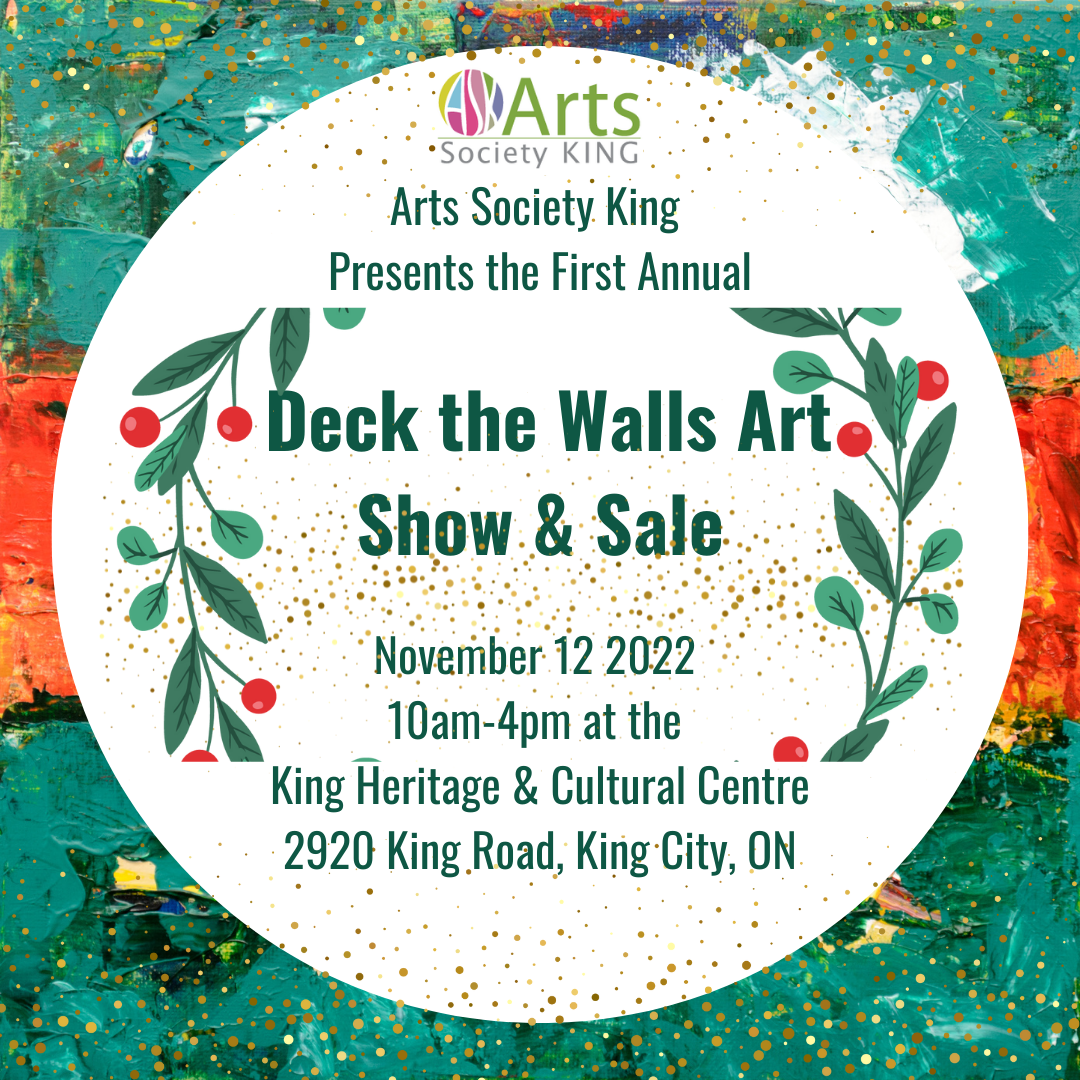 Deck the Walls Art Show and Sale
ASK is pleased to present a new fall event for our members. The first annual Deck the Walls Art Show and Sale will be held on Saturday, November 12, 2022 from 10:00 to 4:00 p.m. There will be an Invitation Only Preview Evening on Thursday, November 10 from 6:00 to 8:00 p.m. King Heritage & Cultural Centre, 2920 King Road, King City. Sixteen juried artists/artisans have been selected for this event.
DETAILS
Available Now
MOSAiC Magazine can be found in the King Weekly Sentinel community newspaper. Also available at area cafes, arena's and municipal buildings.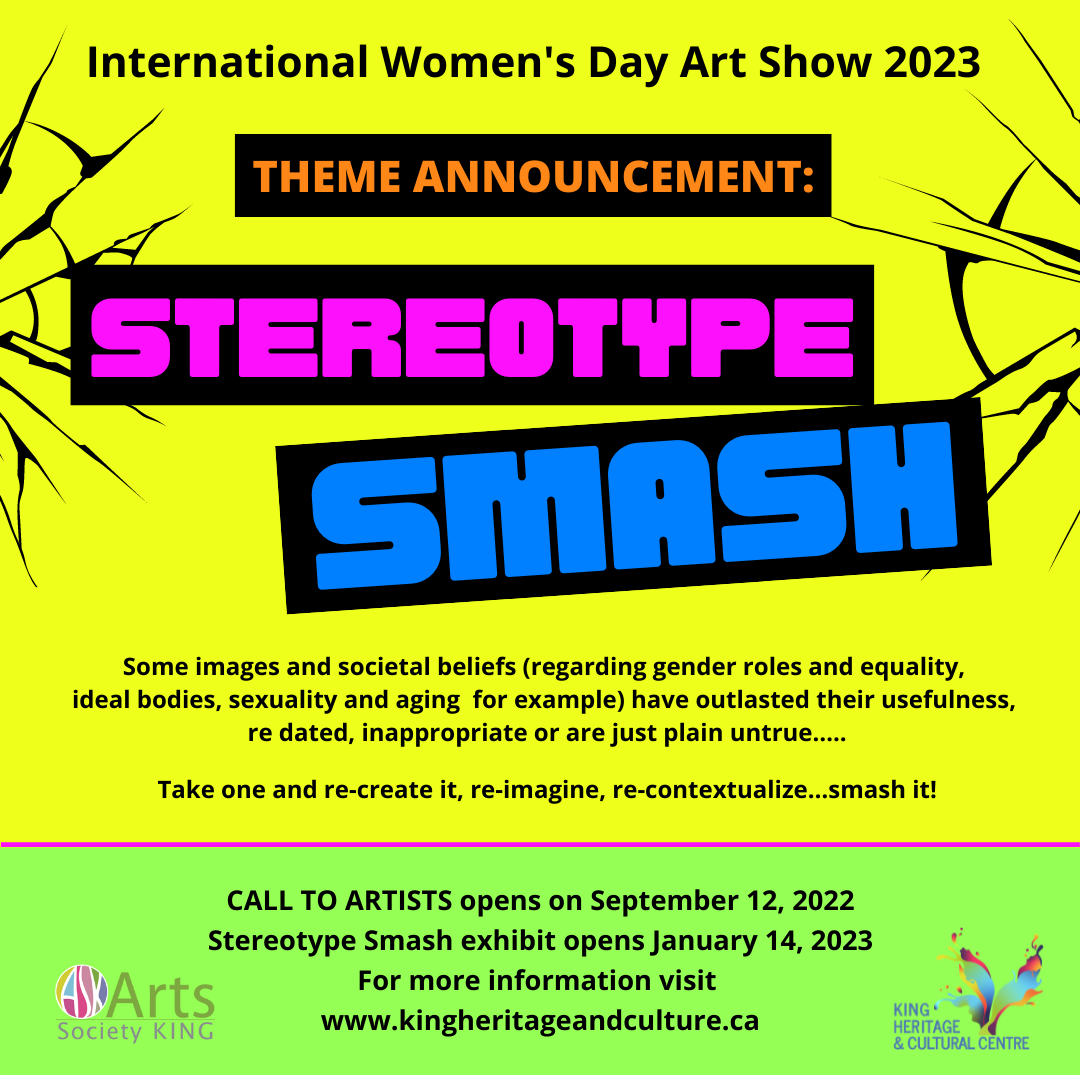 International Women's Day Art Show
Call for artwork now open! Entry closes November 30th 2022
Some images and societal beliefs (regarding gender roles and equality, ideal bodies, sexuality and aging for example) have outlasted their usefulness, re dated, inappropriate or are just plain untrue….
Take one and re-create it, re-imagine, re-contextualize…smash it!
MORE INFO