Subscribe to our newsletter!
WHITE HOT SHOT Winter Photo Contest
Date: January 15th – February 15th 2021
Entries invited from January 15th to the February 15th closing date.
Awards and winners show February 20th at the King Heritage & Cultural Centre
Full contest rules can be found on the event page.
LEARN MORE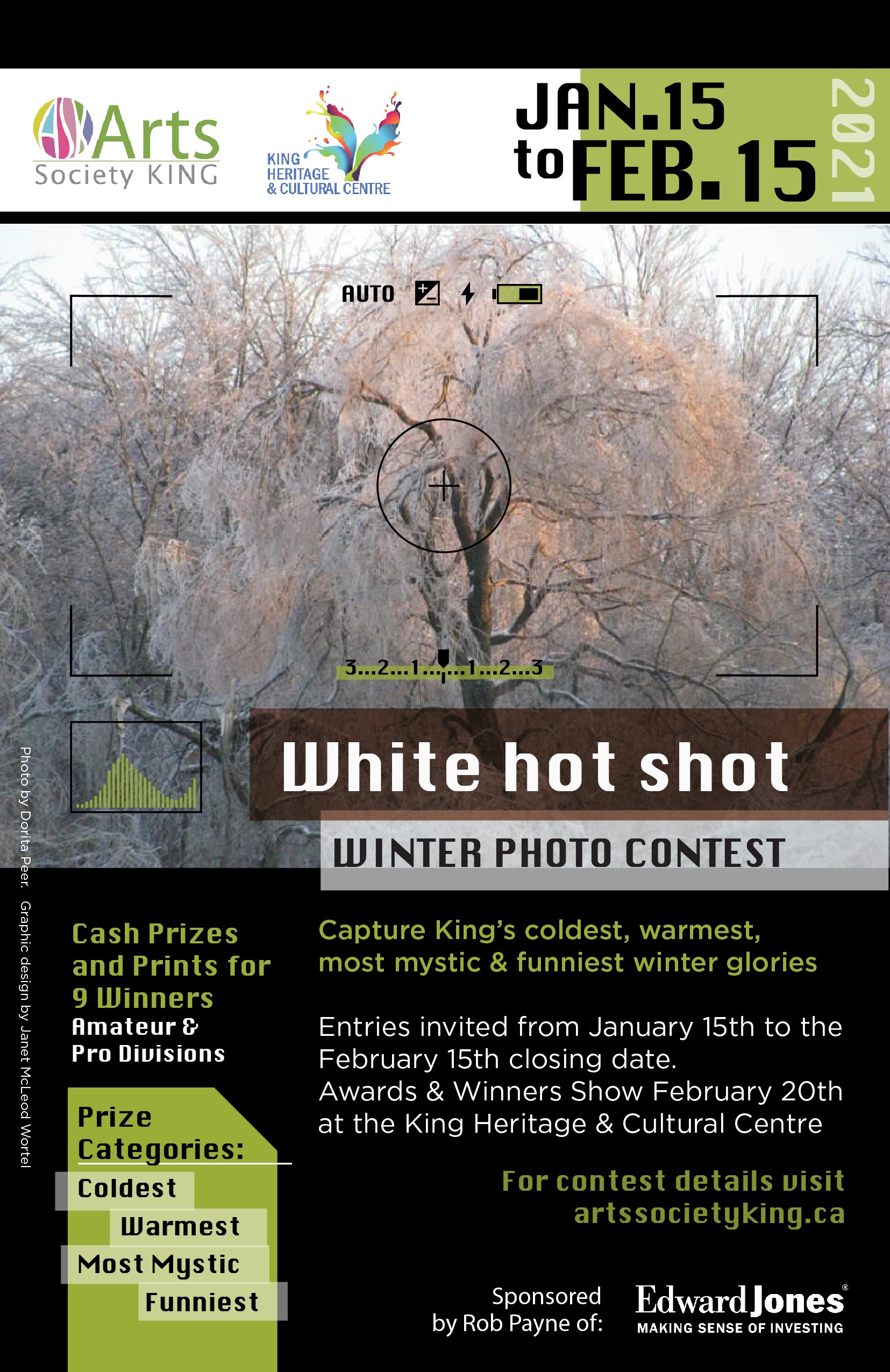 Available Now
MOSAiC Magazine can be found in the King Weekly Sentinel community newspaper. Also available at area cafes, arena's and municipal buildings.
Upcoming Dates
JANUARY 15 – FEBRUARY 15
MARCH 4
Spring 2021 MOSAiC Magazine issue released.
APRIL 12 -25