Subscribe to our newsletter!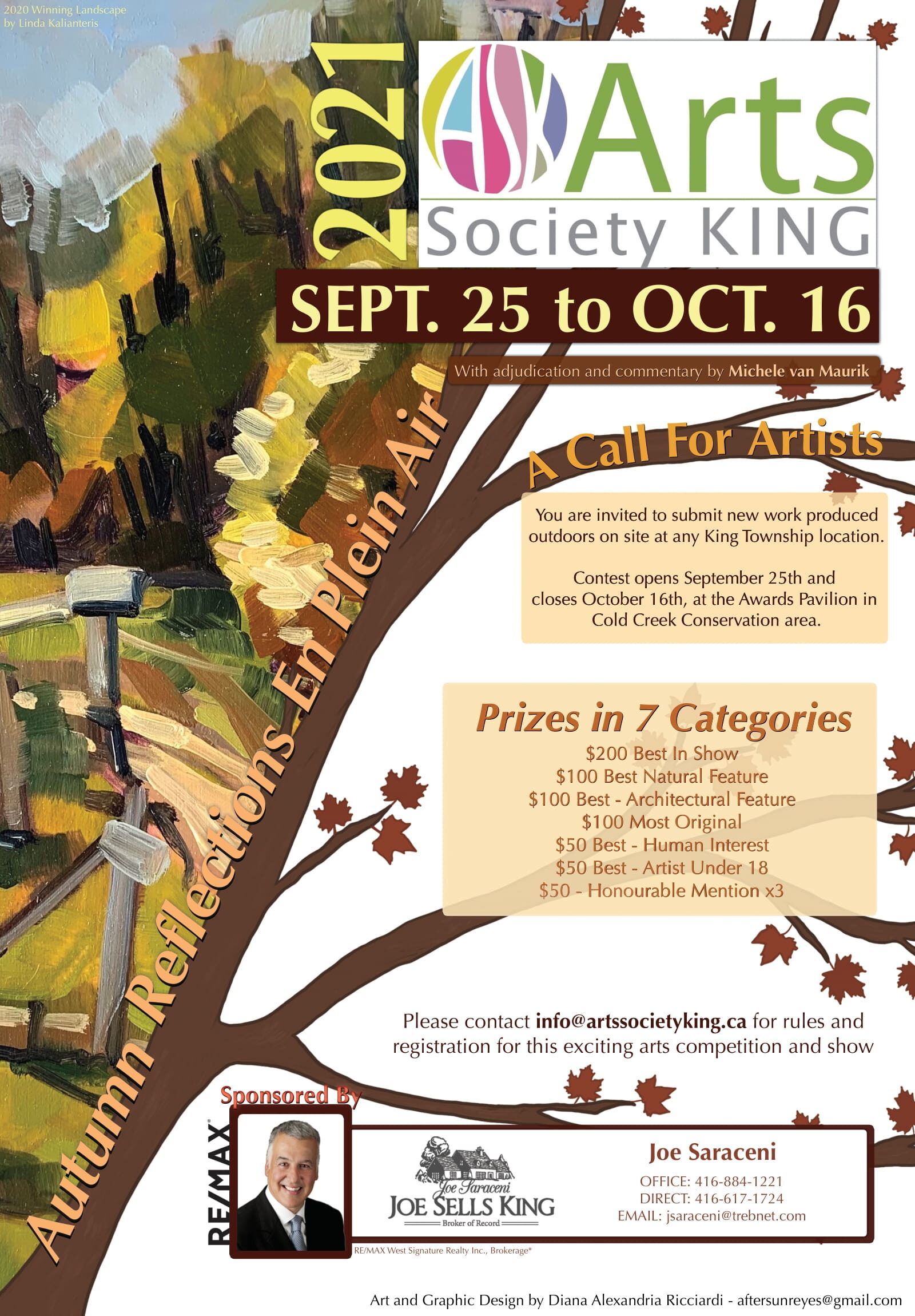 Autumn Reflections En Plein Air is Back!
From September 25 through October 16, Artists will be creating their impressions of King's outdoor wonders on site at any location of their choosing. Residents and visitors alike can tour the township and spot an artist at work and then attend the exhibition and awards event on Saturday, October 16 at the Pavilion at the Cold Creek Conservation Area from 1:00 to 4:00 pm. Adjudicating the event is Michele van Maurik. It will be a fine opportunity for artists and their fans to hear her commentary. The winning artists will talk about their work and their aspirations. This open-air public event is possible under appropriate Covid protocols.
LEARN MORE
Timeless Tales Anthology
Timeless Tales, The Book is here in print!
Our spring writing contest offered seven mysterious photographs from the archives of King Township to spark the imaginations of York Region writers, young and old, new and seasoned, to tell their own version of events. The astonishing tales of all 23 contestants will delight fans of lore and fable. Now you can own your very own copy of this collection of tales!
GET YOURS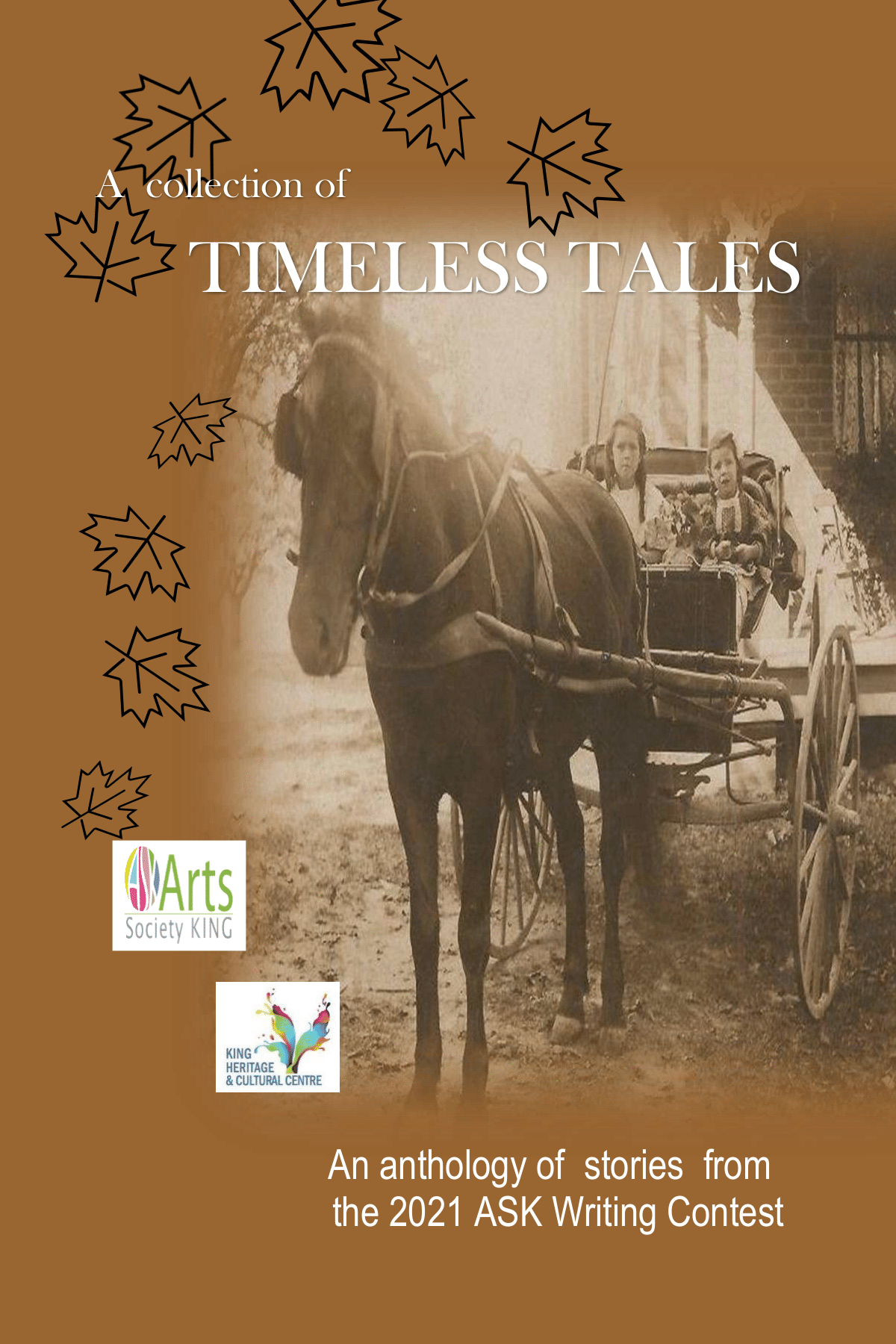 Available Now
MOSAiC Magazine can be found in the King Weekly Sentinel community newspaper. Also available at area cafes, arena's and municipal buildings.