Subscribe to our newsletter!
Virtual Studio Tour 2021
Date: April 12th – 25th 2021
Preview: April 5th – 11th
A virtual event showcasing the work of artists from across King Township
LEARN MORE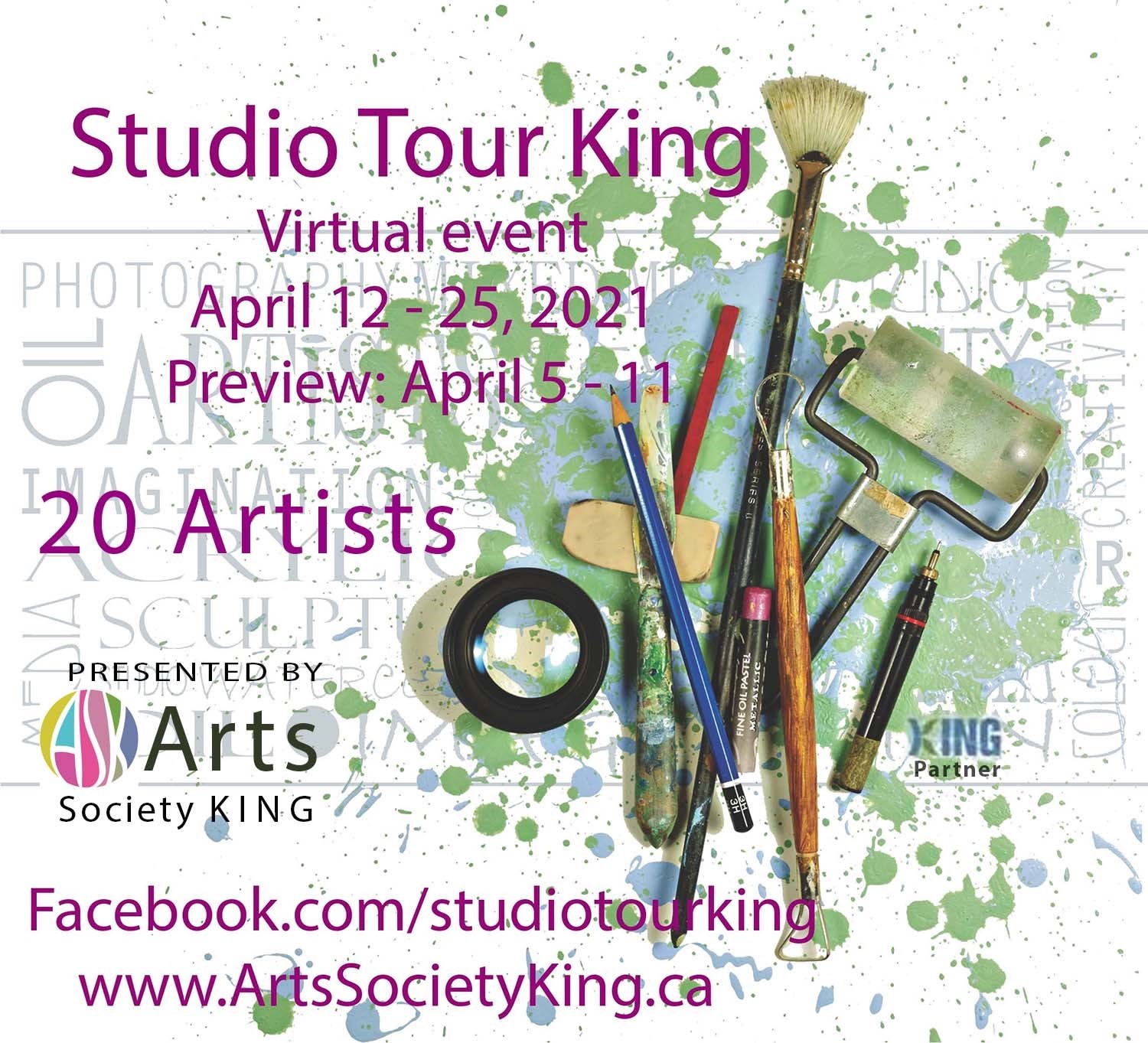 Timeless Tales Writing Contest
Date: April 8th – May 31st 2021
Behind every old photo there is a wonderful mystery. Who were these people? What happened next? And why? Seven intriguing images from King's past are waiting for York Region writers of all ages to tell it like it wasn't. Pick one, and let your imagination go wild.
Complete Contest Rules
Available Now
MOSAiC Magazine can be found in the King Weekly Sentinel community newspaper. Also available at area cafes, arena's and municipal buildings.
Upcoming Dates
April 12 – 25
April 8 – May 31