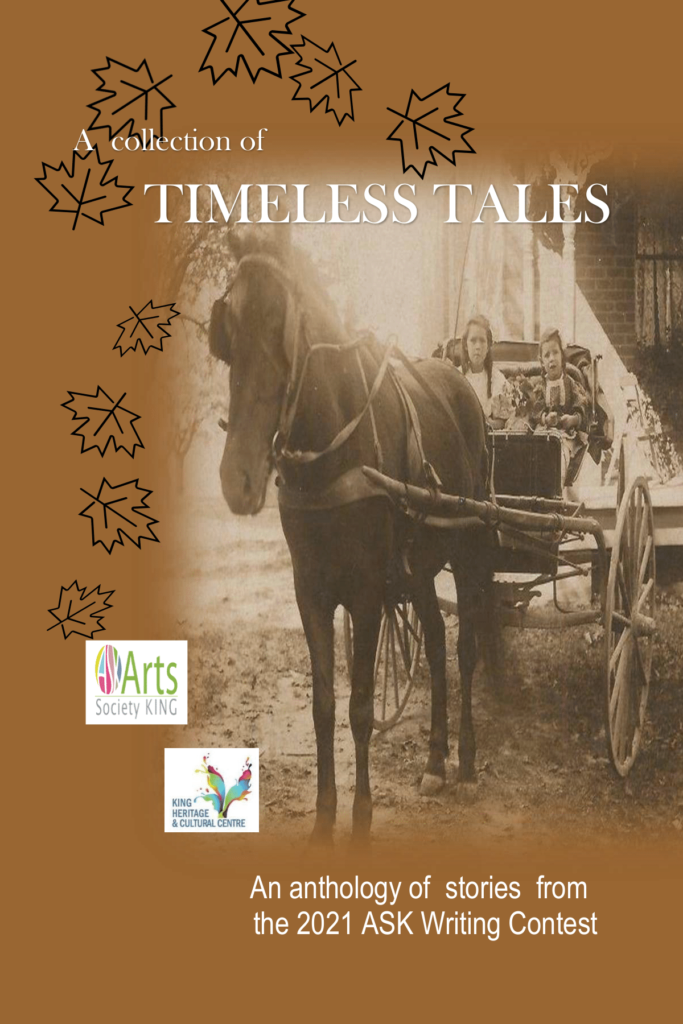 Timeless Tales, The Book is here in print!
Our spring writing contest offered seven mysterious photographs from the archives of King Township to spark the imaginations of York Region writers, young and old, new and seasoned, to tell their own version of events. The astonishing tales of all 23 contestants will delight fans of lore and fable.
Now you can own your very own copy of this collection of tales!
Step 1: Fill out our order form
Step 2: Select the appropriate payment option for your order below