HURRY! Limited copies signed by the one and only Mary Scott are now available for $25. Order yours here!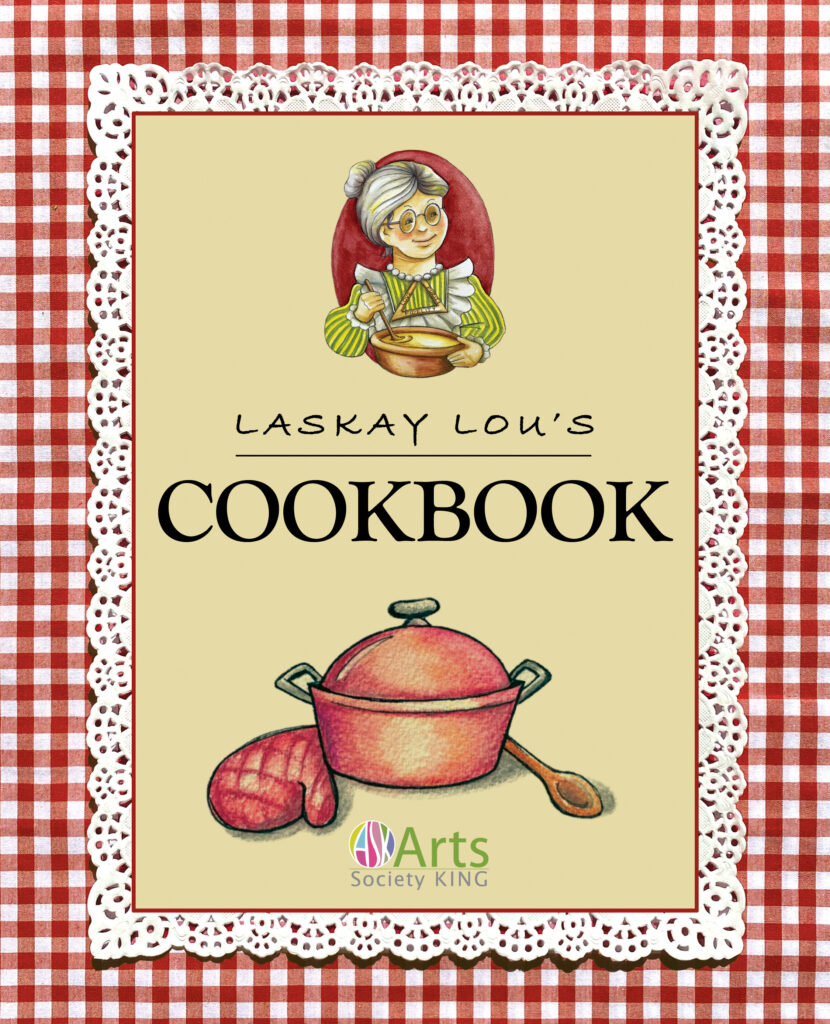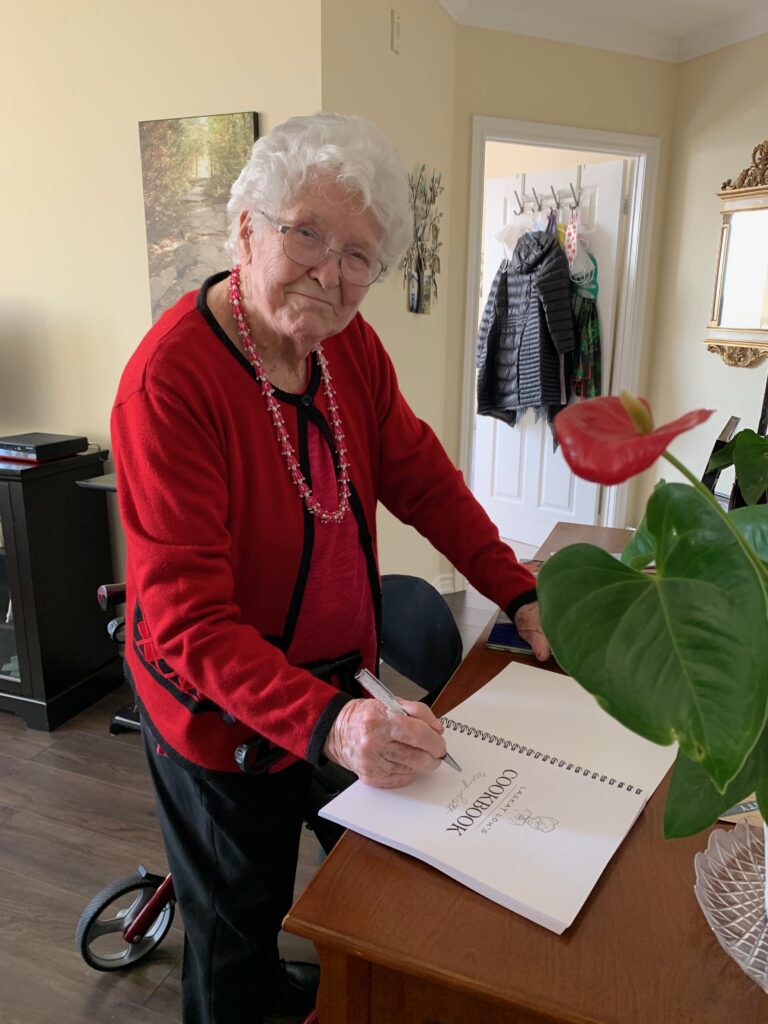 Delight yourself and your friends and family with a copy of Laskay Lou's Cookbook, an update to Mary Scott's "Pot Luck at Laskay Hall" cookbook that was first printed in 1991. This latest version contains many of the same sweet and savoury old-fashioned recipes along with some new ones contributed by King Township residents.
The character Laskay Lou, created by Mary Scott (aka Laskay Lou), is the embodiment of the Laskay Women's Institute members who preserved their recipes for future consumption. Generous servings of Laskay Lou's logic and lore, present in both the original and the updated cookbook, are intended to keep readers company as they peruse the recipes.

All proceeds from Laskay Lou's Cookbook will go toward the upkeep of Laskay Hall in honour of Mary and her late husband Lorne Scott for whom Laskay Hall played an important part in their lives.
Wire binding, 7.5" x 9.25", with more than 140 delightful vintage recipes.
Step 1: Fill out our order form
Step 2: Complete your payment if you haven't already.
Step 3: If you have selected to pick up your order
It can be picked up during opening hours at King Heritage & Cultural Centre, 2920 King Road, King City, ON L7B 1L6 (East Doors).
Phone: 905-833-2331
Hours: Tuesday – Saturday, 10 am – 4 pm