Arts Society King Artist Members
(Listed alphabetically)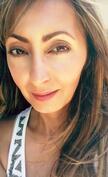 Lidia Alghoul a self-trained resin artist and crafter and she love's creating unique, mixed media resin art pieces in her studio.The first time she saw geode resin art, she was mesmerized and decided instantly she wanted to create this!
Geode resin art combines her love for creating beautiful art with unbridled fascination with crystal gemstones.
---

---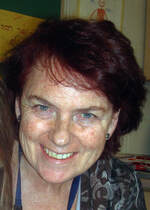 Dina Artman was born in Romania and grew up in Israel. She was introduced to photography at a young age and her father was her inspiration. She enjoy's creating mixed media pieces, utilizing digital photography and paint.
Most of her life she has been teaching computers and looking for the best way to combine technology, photography and art.
The pictures she creates combine all three.
---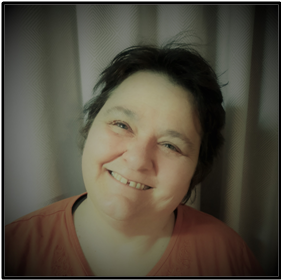 Cathy Ball was born and raised in Orillia, ON and was drawn to art from a young age. Her mother enrolled her in adult painting class at the age of 10 and her passion for creativity in the arts blossomed from there. Her work reflects the inspiration she finds in the beauty of nature. Forest groves, waterfalls, fall colours, lakeshores, woodland trails, sunsets and sunrises, Northern Lights and many other natural landscape themes dominate her work. Working primarily in watercolour often with a variety of supportive media, Cathy channels the splendour of the natural world through her brush. As owner of a busy janitorial business, Cathy paints at every opportunity her schedule allows and strives to refine her creative expression with every stroke of the brush.
---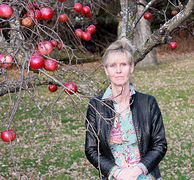 Karen Bowen's passion for nature, science and design can be seen in the representations of scenic beauty and in the evocative contrasts and complements of pattern found in her artwork. Using oils and acrylics on canvas as well as mosaics, Karen takes expressive and spiritual inspiration from niches in the worlds' ecosystems. "The reward, as an artist, biologist and writer, is to have us consider the Earth less haughtily, more as admirers and caretakers…..and to enjoy the human virtues of innovation, storytelling and free design." Karen L Bowen was born in Toronto, Ontario. She and her husband have raised three wonderful children on the banks of the Holland River and in the countryside of King Township. Karen pent 26 years teaching Biology and math in York Region. Now, she steals time away from work and duty to explore her creative side and to forge an Act 2, through art and writing.
---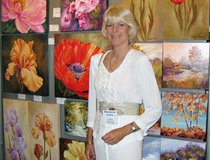 Marianne Broome was born in England but spent much of her childhood in Malaysia. The stunning scenery and abundance of exotic animals and plants heightened her love of nature and keen interest in drawing and painting. Her artwork was selling in local galleries and department stores while she was still a teenager. Marianne settled in Canada in 1980 and lives in the beautiful countryside near Toronto, Ontario.
---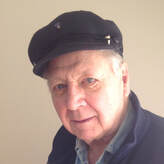 George Burt is an artist specializing in wood turning who uses natural found items such as cedar rail, and local fallen trees, offering a variety of styles and unique colours to his bowls, vases, pens, and figurines. George started turning wood in the late 1980's. His first dried flower vases were turned from cedar rail farm fencing. He allows the wood grain to influence the shape and size of every piece, so no two pieces are ever alike.
---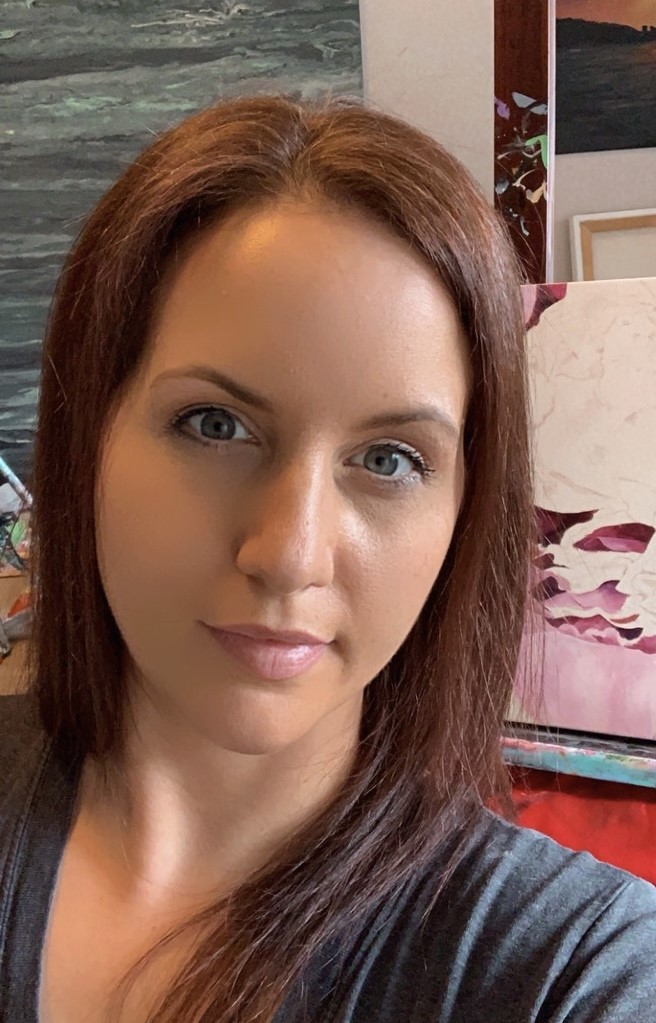 Susie Cattedra is a self-taught artist who exhibited a natural talent at a young age and enjoys finding connections with others through her artwork.
Susie's transition from graphite to acrylics allowed her to immerse herself in the world of colour and gave her a new appreciation of the variations that are presented to us daily. The subject matter, either simple or complex, provide the opportunity for her to grow as an artist.
Susie is an award-winning artist. Her painting "Rocks & Ripples" received the People's Choice Award at the Everything Beaux Art Exhibition present by Beaux Arts Brampton, in May 2021.
"Rocks & Ripples" and "Inner Beauty" were also chosen from this exhibit to be part of a larger art installation in Downtown Brampton. Selected artworks were enlarged and placed in store front windows, to beautify the area and raise the spirits of the local community during Covid.
Susie's current collections of acrylic paintings consists of florals, landscapes and seascape.
---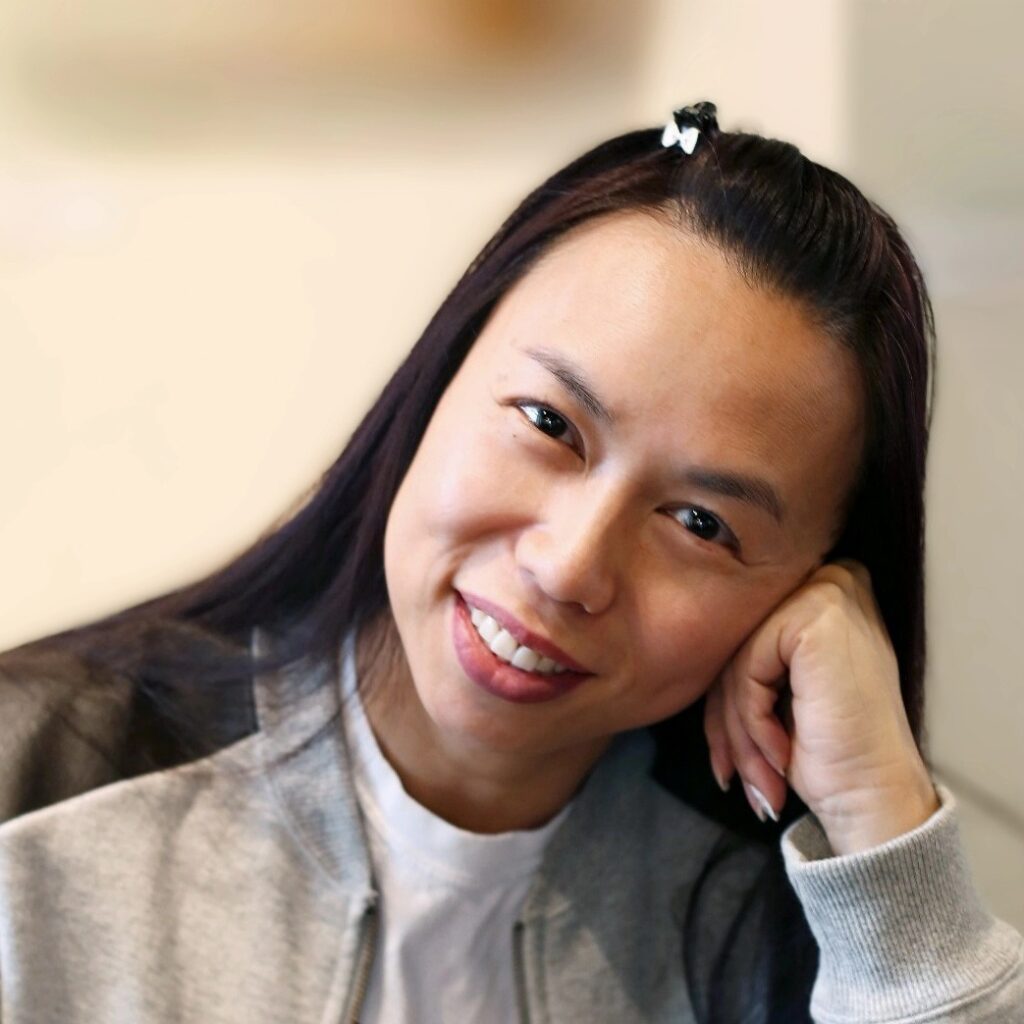 Wendy Cho
". . . in a far far land of CHO, there lived an illustrator who drew cats and dogs and frogs and more.
there were dark skies filled with the sun, stars and moon.
every day told a story of good and bad. stories of memories had.
the begining"
"wendy CHO is an oil pastel illustrator. She studied at OCAD in design and is a member of the artists' network (a Canadian, member-led, organization dedicated to supporting visual artists in their business practice), art society King, Richmond hill group of artist as well as the York regional arts council. her artwork is regarded as clever, whimsical and storybook like. wendy's artwork brings joy and smiles to everyone!"
---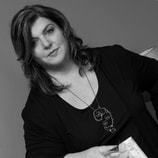 Giovannina (Joanne) Colalillo is an visual artist, Illustrator and art instructor with the Ontario Arts Council, King Museum and King Parks and Recreation. Her award winning dynamic, vivid and fluid water soluble wax pastels and whimsical black and white ink illustrations have been produced for editorial, advertising, publishing, corporate, icons, design, conceptual, people, portraits, food/beverage, nature, products, children and animals. Her illustrations and artwork have ventured world wide appearing in various magazines, publications, books, corporate promotions, exhibits and private collections.
---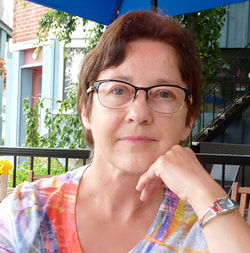 Alexandra K. Conrad is a professional fine art artist with over three decades of art creation experience; graduate with honours from Ontario College of Art and Design. Alexandra paints various subjects: portraits, landscapes, cityscapes, nature and abstracts. Her mediums are mainly oil and acrylic in vibrant colours and thick paint applied with brush or palette knife. She enjoys other media as well. Limited Editions Fine Art Reproductions of some of Alexandra's paintings are available.
---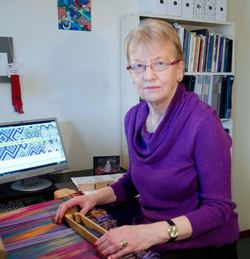 Inge Dam has been weaving for 34 years and in 1992 completed an in-depth study for Ontario Handweavers and Spinners to become a Master Weaver. The subject of the study was Iron Age Textiles from Northern Europe (the Iron Age was from 500 B.C. – A.D. 800). In the course of my study, she became interested in tablet (card) weaving. In excavations of Iron Age sites in Northern Europe (particularly in peat bogs and burial grounds), ancient textiles have been found with tablet woven borders. Through inspirations of these textiles, Inge now incorporates tablet weaving into fabrics by weaving the tablet borders and bands simultaneously with the fabric on the loom. From fabrics, scarves, shawls, jackets, and coats are created. She also makes unique bags from my leftover handwoven fabrics. In 2013, Inge published a book Tablet-Woven Accents for Designer Fabrics: Contemporary Uses for Ancient Techniques.
---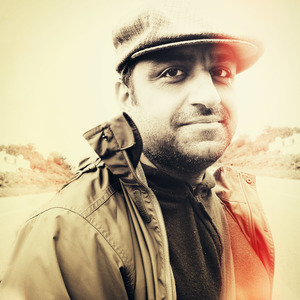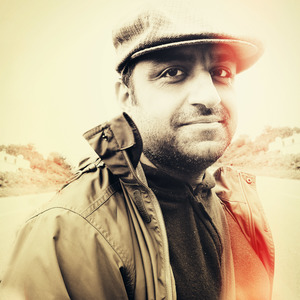 As a youngster, Hasnain Dattu would ofter spend his time staring at strangers. This didn't sit well with his mother, who found the behaviour rude. And so he'd also spend a lot of his time being punished. The years flew by. Dattu, now a teenager, he found himself unable to tear his eyes away from strangers. Desperation set in. Torn between the activity he loved and the motherly approval he longed to have, Dattu didn't know what to do. But fate intervened.
One sunny day he was asked to take a family photograph. And as he peered through the lens of the camera, the epiphany struck: PHOTOGRAPHY. Yes, he had finally found a socially acceptable way to channel his insatiable curiosity for people. And if that wasn't enough, he later found he could make a career out of it. The only thing that puzzles him is why the hell he didn't think of it earlier.
Nowadays, Dattu photographs just about anyone with a story to tell. And, wouldn't you know, he's turned out to be pretty darn good at it. He has won many awards, which are listed below, and his clients are certainly happy with his career choice. As for his mother, well, she's just happy he's no longer staring at strangers. At least, not in front of her.
He went to York University and earned a degree in Psychology, minoring in Theology. He then went on to Ryerson University and earned a degree in Photography. Currently an instructor to students at Humber College working within the Photography program, while also pursuing an MFA at The Ontario College of Art and Design.
---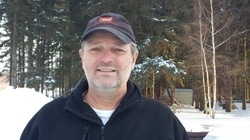 Brett Davis was born in Toronto, Ontario in 1957. He works in all aspects of ferrous and non-ferrous metals which include welding, fabrication, fountain design and patina. He has created public and commission based cast bronze sculpture for the private and public sector, for more than 25 years.
---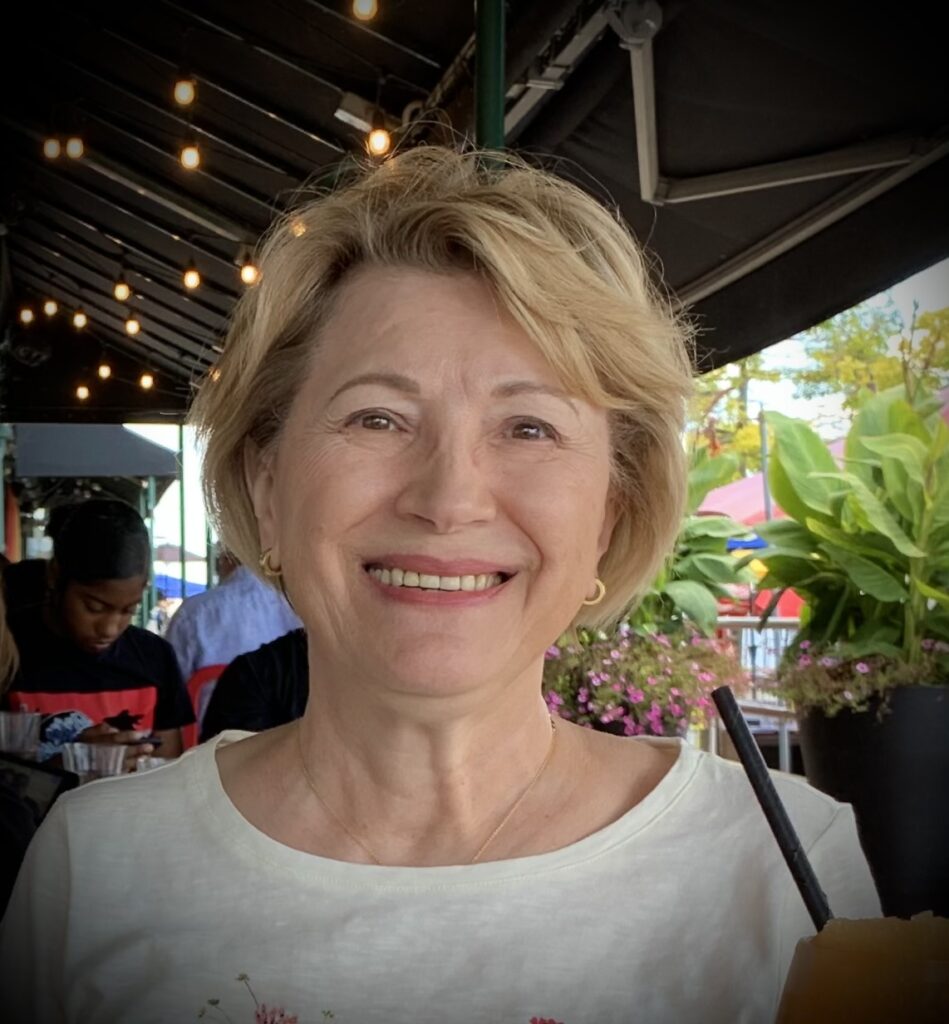 Grace Downer received a BA and MBA from McGill University and had a career in the corporate world. A love of drawing and painting since childhood prompted her to study and take workshops locally as well as online courses. She does impressionistic plein air and studio work in landscapes, figurative and cityscapes. Recently she has participated in plein air competitions: "Plein Air 2020 Norval-on-the-Credit" and ASK's "Autumn Reflections En Plein Air" in King City.
---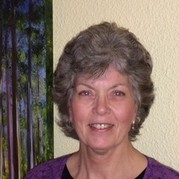 Patricia Earl paints to convey the light, colour, and mood of what she sees and feels around her as Mother Nature so generously provides. She doesn't have to travel far to find subjects that inspire her. She doesn't have to travel far to find subjects that inspire her. The gentle rolling hills, farmlands, forests, and wild flowers that she loves to paint are found in abundance in Ontario's countryside, on the hiking trails, and in her own backyard. Some of her inspiration comes from her view from the backseat of our motorcycle as she and husband Jim travel the Ontario countryside or American southwest In studio, Pat enjoys painting with both acrylics and watercolours, but the latter especially appeals to her. She loves the freshness of the medium, and being able to apply and pour colours right on the paper, watching the painting evolve beneath my brush. Pat enjoys the constant challenge of keeping the white of the paper and using the transparency of watercolours to ultimately make the painting glow.
---

---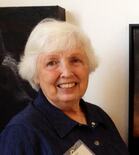 Jacqueline England was born in Nottingham, England, and was educated both in the U.K. and Canada. Jackie has been actively interested in the fine arts, and under the tutelage of Michael Spillane of the Spillaine Studio of Fine Arts. She has a special interest in producing photorealistic paintings of horses and wildlife, working in various media. As a young teen, while finishing her education in England, she spent many a long hour with her first love, horses. Upon returning to Canada, time was also spent raising, training and showing horses. Jackie worked for many years as a computer analyst and resides in the Streetsville/Mississauga area. Before making painting her primary interest, she was an established bear artist. Her unique hand-designed bears have appeared in numerous shows and gift shops throughout Ontario and have been featured in bear magazines throughout Canada, the United States and Britain.
---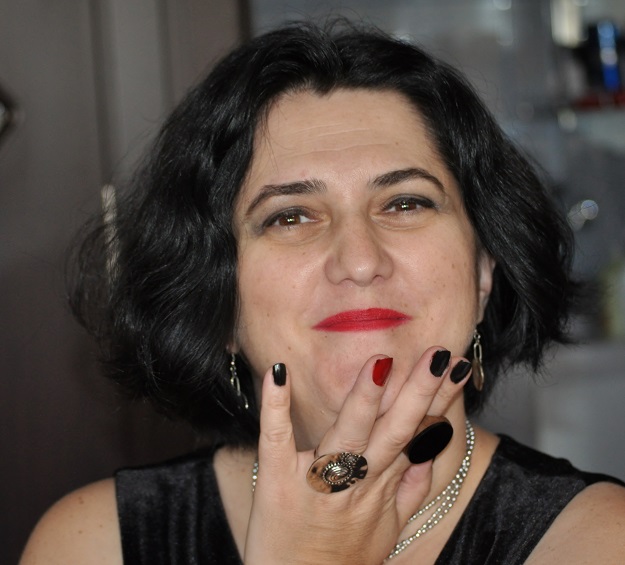 Angela Flesariu
After graduating from the local experiential art program in Romania, Angela took a hiatus to focus on her family and building her career. During the quarantine, her love for creating rekindled. Now, she works with different mediums and incorporates vibrant colours in her craft. Each piece tells a unique story, made with love, that she hopes to speak and captivate her audience.
---

Eva Folks was born and raised in Toronto, Ontario, Canada. She has always had an affinity for art, learning her skills through experimentation and a great deal of practice.
In 2011, Eva turned her full attention to her art. Since then, she has won awards for her work, participated in numerous juried shows and exhibitions, volunteered on art show and studio tour committees as well as jurying shows for various art groups in the Greater Toronto Area and York Region. She has clients in Canada, the United States, South America, Great Britain, Australia, and Hungary.
Artist Statement
I strive to create bodies of work that are original, narrative and imaginative in nature. Creating fantasy worlds allows my mind to wander free of everyday life, exploring new ideas and processes.
---

---

Donna Greenstein is a realistic artist focusing mainly on farm animal and bird images. Her oil paintings harken back to an earlier time when everyone knew how to ride a horse, milk a cow and name of all the species of birds flying around them. She hopes that the viewer is touched by the emotion in her paintings. Donna constantly looks at the world through artist's eyes and thinks about her next painting.
---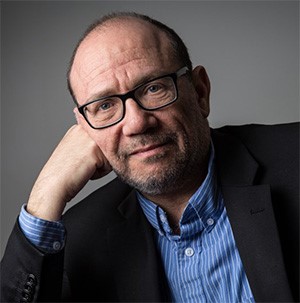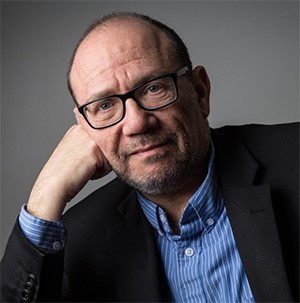 Ronen Grunberg became curious about photography and videography in Grade 9, when a media course allowed him to explore the art of photography, as well as make short films with a Super 8mm camera.
Ronen's interest in media arts continued through his 30-plus years as a high school history, English and technology teacher. In 2012, he founded the Aurora Public Library Camera Club so that area photographers could meet monthly to share their knowledge and creativity.
Six years ago, Ronen became interested in drones and how they can be used in aerial photography. Drone photography is now an integral part of Ronen's creative output.
---
Helen Hermanns paints naturally, with intent, strict ideals and a thirst for constantly keeping depth and feel through the use of light in her paintings. She enjoys capturing the feel and beauty of horses in their natural surroundings or in work. Helen's medium is oil on canvas or board.
---

---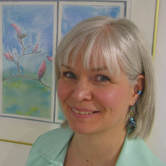 Karen Hunter attended the Ontario College of Art in 1981 and after four years received her diploma in Design/General Design in 1985. In those years among many courses, she took three jewellery courses; non-ferrous metal forming, and three enameling courses. Since graduating Karen has taken workshops in: Anodizing Titanium and Niobium, Photo Etching on Metal, Fold-Forming, Photograph Your Work, Lapidary, Hydraulic Press Forming, Blacksmithing.
---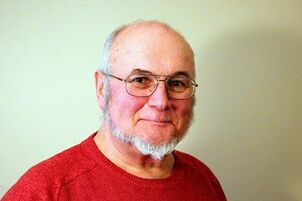 Jim Jackson has been living in Aurora, Ontario since 1990 with his family. Jim has had a keen interest in photography for decades. Travelling in Alberta, Ontario and Western Europe has motivated Jim's photography to examine nature and wildlife. His photographs capture unique scenery illustrating both energy and calm atmospheres. In the past several years, Jim has photographed scenery in the Magnetawan, Ontario area. Here, he captured pictures of deer, blue herons and sunrises and sunsets. Jim experiments with different types of moods illustrated through nature such as storms, waterfalls and misty scenes. Jim loves to record his hiking adventures and explore the rugged country side with his camera. Since 2016, Jim has joined two professional artists groups such as Society of York Region Artists, (SOYRA) and Art Society of King, (ASK). These groups provide Jim with opportunities to display his photography in art shows locally at the Aurora Cultural Center, The Town Hall of Aurora and at the St. Andrew's Golf Course. Lastly, his photographs are framed professionally at a local art gallery.
---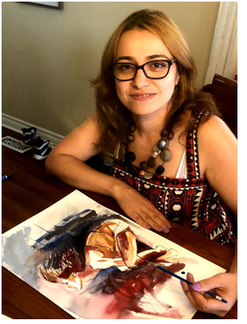 Maryam Khani was born in Tehran, Iran in 1979. She graduated from university with bachelor degree of engineering in 2002. She immigrated to Canada in late 2005 and continued with her education in Canada until she became a mother. Her husband introduced her to the world of art and became her biggest supporter and encourager. Maryam loves to spend more time with her children and provide them with a safe, loving and learning environment. She changed her career and became an artist. She believes world of art would give her confidence to portray her feelings and her thoughts, where she is able to provide safe and loving place for her boys to grow. In January 2014, Maryam became a member of Kingcrafts in King City, Ontario where she started pottery and since then she's been in several different pottery workshops. She continued her artistic work by learning watercolor in October 2016. So far, she has been at several art exhibitions to show her pottery works and watercolor paintings in Canada.
---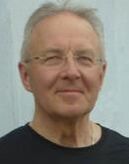 Andrzej Krzysztoforski obtained a Master Degree from Academy of Art in Warsaw, Poland. There he studied painting and graphic design. Recipient New York Kosciusko Scholarship. Worked fro Cranston Textile Co NY as designer and later as a senior designer for North Carolina PBS TV. After moving to Canada worked as Art Director for several design companies. Later became interested in children's animation, children's books illustration and painting. Participant in many exhibitions and awards.
---

---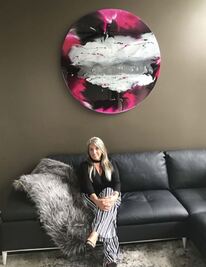 Melina Lisi is an abstract Resin artist, born and raised in Toronto. She moved to King Township in 1981 and is an active member of the Arts Society King. Melina has participated in various juried shows, including the Schomberg Street Gallery event. Melina had a long-time interest in the arts. It was not until 2002 when she became afflicted with a chronic condition known as Trigeminal Neuralgia, a disorder which affects the facial nerves, that her passion for the arts was reignited. One of the outlets she turned to was her love of contemporary art. Melina began to experiment with acrylic paint and then moved on to other various mediums including ink and Resin. She describes her artistry as, "Creating my inner peace and becoming totally immersed with my creation. My concentration takes me away and my pain subs ides. Art is my therapy. Art fulfills me". She recalls a very spiritual mentor once told her, "You've been given a wonderful gift, one that must be shared". Melina is self-taught and creates her paintings with various ediums, acrylics, inks and pigments, just to name a few, but it was Resin that captured her attention with its lustrous glasslike finish and 3-D effect. She was captivated.
---
Ann Murray Livingstone
A Nova Scotian by birth, through my formative years I lived Coast to Coast. The land-scapes and the animals therein are part of my psyche and cross-Canada heritage.
Horses have played a huge part in my life, from my first ride at six until now, when I still ride my boy, Rory.
Drawing since childhood, I have continued Drawing and Painting as part of my life.
In 2000, at 55 I graduated with an Honours B.A. in Art/Art History from U. of T. at Mississauga and Sheridan College.
My process….? I like to paint series dealing with similar subjects. I become enamoured of a subject whether it be trains, the game of croquet, animals, women in diaphanous dresses…and of course, doing it my way. Mixing my own colours for the most part, I paint in oils with a limited palette.
I also am a quilter. I use quilting to create vibrant, excitingly coloured saddle pads trimmed with braid. I also do smaller pieces… lap robes, table top pieces, as well as wall hangings. My biggest quilt was the "Star Quilt" for my cousin, Anne Murray. That quilt had 5,220 one inch squares. I sometimes make a garment for fun from fabric scraps and leftover pieces.
All in all I am always moving forward to create alluring and different projects.
---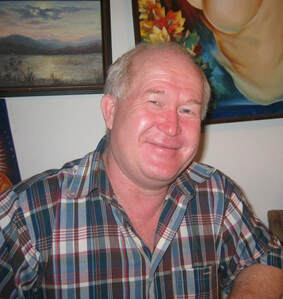 Vladimir Lopatin was born in Leningrad, Russia. He attained his Bachelor of Arts degree at the Academy of Arts and Design in Kharkov, Ukraine. He moved to Canada in 1997 and currently resides in Stouffville, Ontario. His interest and love of art began at childhood and has become a lifelong passion. He loves working in different mediums but he finds oil paintings and wood sculptures to be the ideal method of expression for his passion for art.
He paints and sculpts the world he lives in. Nature gives him an endless supply of forms and patterns for inspiration. His inspiration comes from the shadowing, curvature, shape, color, and texture of the wood itself. His art is stylized fantasy rather than realism. His work can be found in private collections in Ukraine, Russia, Yugoslavia, Germany, Australia, USA, and Canada.
---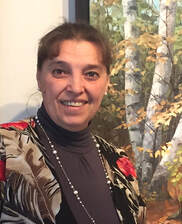 Olena Lopatina was born in Ukraine and studied art at the Kharkov Academy of Art and Design. She moved to Canada in 1997and is now living in Stouffville, Ontario.
As a member of the Richmond Hill Group of Artists (RHGA) she has participated in numerous solo and group art shows at the Mill Pond Gallery.
Olena has participated in many Arts Society King exhibitions.
---

Bill Lunshof was born in Hamilton, Ontario in 1957, Bill grew up in a Dutch immigrant family and had an interest in the visual arts from an early age. Also an avid gardener and photographer Bill's art takes much of his inspiration from nature. For the past five years Bill has been painting with a group of like minded artists at the Newmarket School of Fine Arts where he learned to paint in Acrylics. In the last two years Bill began painting in oils and experienced an 'aha' moment when he realized how much he enjoyed the ability to more easily blend colours and get the nuances of the natural world expressed on canvas. Bill also loves to work with paper and explore the world of collage and multimedia. He prints and makes many of his own unique papers and blends these with other media and ink transfers for one-of-a-kind artworks. In 2015 Bill joined the Society Of York Region Artists and became active within the organization. Bill now co-ordinates the quarterly Aurora Town Hall rotation of artworks that SOYRA sponsors.
---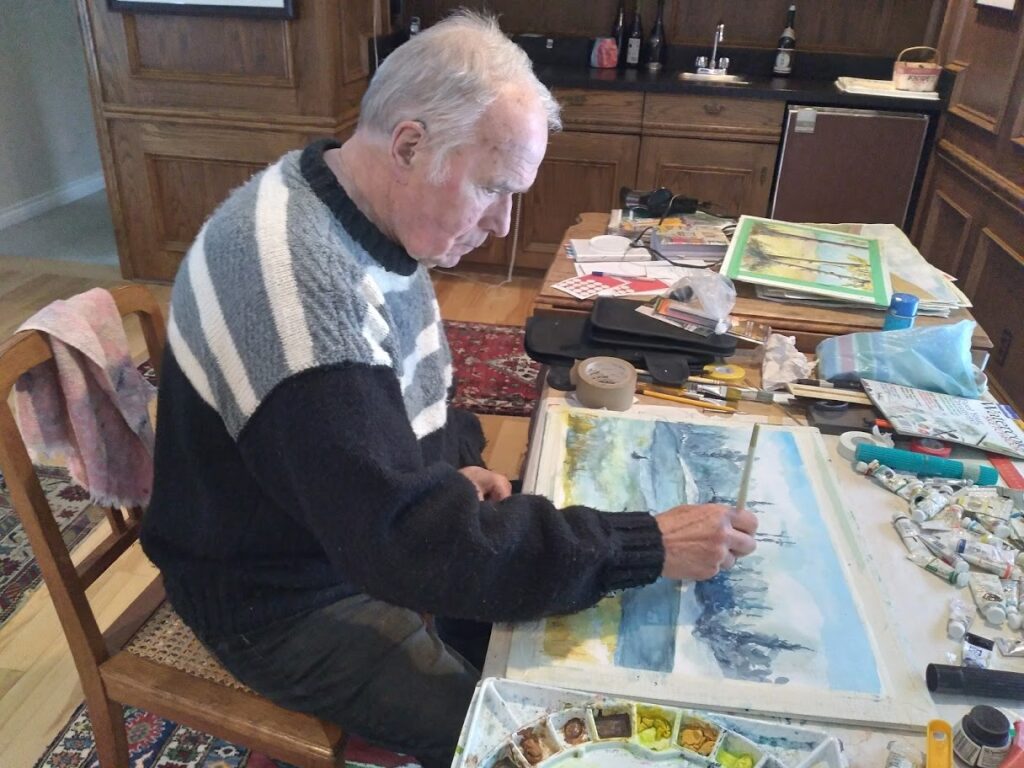 Hans Martin retired after a career in Atmospheric Physics in 1998 and in 2003 took up painting. He enrolled in Donnah Cameron's watercolor classes in Newmarket until a few years ago when she moved. In time he became familiar with various art organizations including SOYRA and ASK. He has participated in several shows and other special events. He has won several watercolour awards including two honourable mentions and three first prizes.
---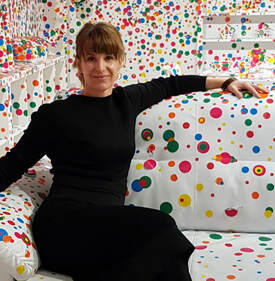 Veronica Melocheis an artist working in painting and pottery. She received her Honours BFA from York University in 1995 where she studied drawing and painting. In 2001 she received her Masters of Teaching, Visual Arts from Griffith University in Australia. She began dabbling in pottery in 2010 and has become more and more intrigued by the medium. Her functional ceramic forms and mixed media paintings are inspired by her love of the outdoors, her garden and her family. She currently teaches secondary school art and ceramics in York Region.
---

Shiva Moghaddasi is a textile and pottery artist and a graduate of OCAD U Material Art & Design. As a textile artist, she designs nunofelt shawls and paints on silk fabric, creating colourful luxurious silk scarves. As a potter, Shiva makes colourful functional and decorative ceramic pieces. Craftsmanship and attention to detail are paramount in her work. Every element of design and workmanship is considered in order to stimulate and heighten your experience with each piece. Shiva employs contemporary colour pallets and designs that reflect the subtleties of colour, which she witnesses in her surrounding environment.
---

Mary Morganelli immigrated from Italy where her love for art developed at an early age. Her artwork was put aside to start a family, but recently she revived her passion by taking private lessons. She adores painting whatever inspires her, including portraits, landscapes, flowers, animals, automobiles, and more. Using an array of mediums, her therapeutic creations tell stories, express emotions, and some are just for fun. For Mary, variety is the spice of life.
---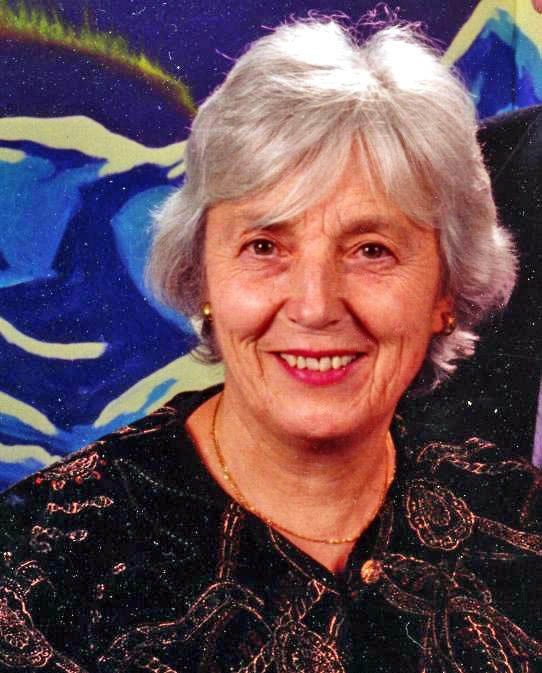 Evangeline Munn's love of watercolor is reflected in her fresh, transparent colors. Her inspirations often come from nature . Evangeline studied at the Creative School of Art in Edmonton, Alberta, at the Ontario College of Art in Toronto, the San Miguel de Allende Institute in Mexico, the Haliburton School of Fine Art in Ontario, and in Kenya. She has been in numerous solo and juried group shows and has won a number of awards in the Toronto Watercolor shows, Aurora Art shows, Central and East Central Art shows and received a scholarship from the Ontario Arts Council. Evangeline is a signature member of the Toronto Watercolor Society and a former member of the Arts and Letters Club. Her work is represented in several galleries and in private collections across North America, England, Europe, Japan, and Australia.
Evangeline is also an instructor in art. Recently she served as a juror for 2 shows.
Evangeline lives with her family in King City, Ontario.
Artist statement:
Evangeline strives to bring a unique approach and to capture a feeling of passion for whatever she is painting.
---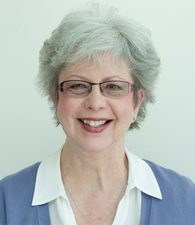 Nancy Newman, a retired art teacher and practising artist, has studied and taken workshops with wonderful Canadian artists including David McEown, Karin Isenburg, Brian Atyeo, Linda Kemp, Art Cunanan, Pauline Holancin, Jake Mol, Margaret Roseman, Barry Coombs, John David Anderson, Elisabeth A. Gibson, Jean Pederson and Gordon Mackenzie. In addition she has been fortunate to work with well-known American and international artists such as Stephen Quiller, Janet Rogers, Tom Lynch, Sterling Edwards, Karen Vernon, and Alvaro Castagnet. Nancy has participated in many juried shows including the Toronto Watercolour Society's Aquavision, Art Aurora, and the Society of York Region Artists, where she has received several 1st Place Awards, Honourable Mentions and People's Choice Awards. Nancy's work has been exhibited at the Aurora Cultural Centre, The Colleen Abbot Gallery, the Papermill Gallery in Toronto, The Blue Mountain Foundation of the Arts, the Skylight Gallery in Aurora, Nielson Park Creative Centre, the Georgina Arts Centre and The J. D. Carrier Gallery.
---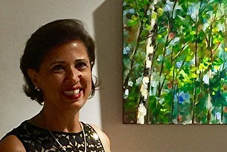 Hoda Nicholas is a Canadian artist born in Cairo, Egypt and currently lives in Newmarket, Ontario. Hoda uses colours expressively and vibrantly to capture moments in time highlighting the beauty in a flower, a landscape, a pear or a child's face. Hoda's intention is to evoke a feeling, rather than depicting a realistic representation of the subject, allowing the viewer to interact with the paintings at a more emotional level. The subject might vary but the end goal is always to inspire a sense of joy and beauty through each painting. Pursuing art is an ongoing journey for Hoda filled with excitement and anticipation of what each painting will bring forth.
---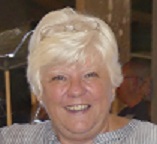 My name is Jenny Nicholson and my passion for art started when I retired and 2 years ago joined a drawing class at the local Aurora Seniors Centre. This was quickly followed by a watercolour paint class. To my surprise, I had ignited a curiosity and passion I didn't even know I had and during the lockdown period of the pandemic, this new passion kept me excited and sane.
I have attended in person classes and workshops from wonderful local artists like Nancy Newman, Karen Levert, Bonnie Steinberg and Judy Sherman. With so few in person opportunities during the pandemic, I have praised the wonder of technology and enjoyed the many online tutorials available on YouTube and the brave and adventurous instructors who have embraced it.
My goal is to continue to learn and grow in this wonderful medium of watercolour and to connect with like minded people in the vibrant world of art.
---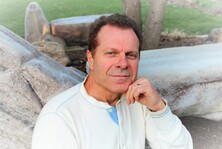 John Panopoulos lives in Lloydtown, King Township who has been a working artist for over thirty five years in a multi-faceted design career with a diverse arts background. His creative imagination and skills have forged the next evolution of his unique design creations. John brings sophistication and a high standard of craftsmanship to every one of a kind, monolithic stone piece he creates.Inspired by several pivotal journeys to Iceland, Ireland and Greece each piece is an exceptional, exclusive collection, uniquely created as a sculptural focal point to evoke surreal and lyrical expressions."I like surprising people with a familiar object in a evocative placement" says John. His creations include, large water features, immense stone benches, focal garden features, entrance tables, coffee tables and more. Each sculptural piece is formulated with an alchemy of materials to achieve the look and feel of real stone at a fraction of the weight, that is strong and all weather resistant making it logistically easier to place in any desired space.
---

Dorita Peer is a writer, poet, artist and more. Dorita was one of the founding members of write now @ King! way back in 2007. Many years later she is still a vital member, and a strong supporter of other writers in the group. She suggests creative ways for them to hone their craft, always focusing on their particular style or strength. She is a strong role model, reading excerpts from her own memoir, her novel, screenplays, essays, and poems. Dorita is a regular contributor to King's MOSAiC Magazine and she is on the editorial Board.
---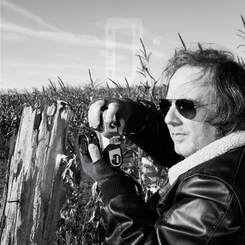 Dominick Petrungaro began exploring his interest in photography and film as early as grade school and his photographs have appeared in Toronto newspapers and magazines. He specializes in portraiture, landscape, and architectural. He is also a freelance photographer whose work includes; Justin Trudeau's campaign trail in Ontario, Cadbury Canada, Parkinson Society Canada, Ashley's Angels, Sick Kids Hospital, Art World Fine Art,The Breast Cancer Society of Canada, Systems Interactive, Clean Farm, The Arrowhead Inn and Artemis Boutique.
---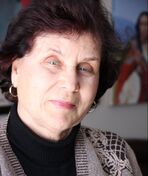 Ivanka Pipinikova mainly paints with oils. Figures of people have always been a source of inspiration for her. She hopes that through her work, she can convey the feeling and mood of a moment in a way that the viewer can become a part of it. Constantly growing and evolving as an artist, Ivanka aims to create beautiful, impactful art. She has exhibited her paintings at various Juried Art Shows and Art exhibitions.
---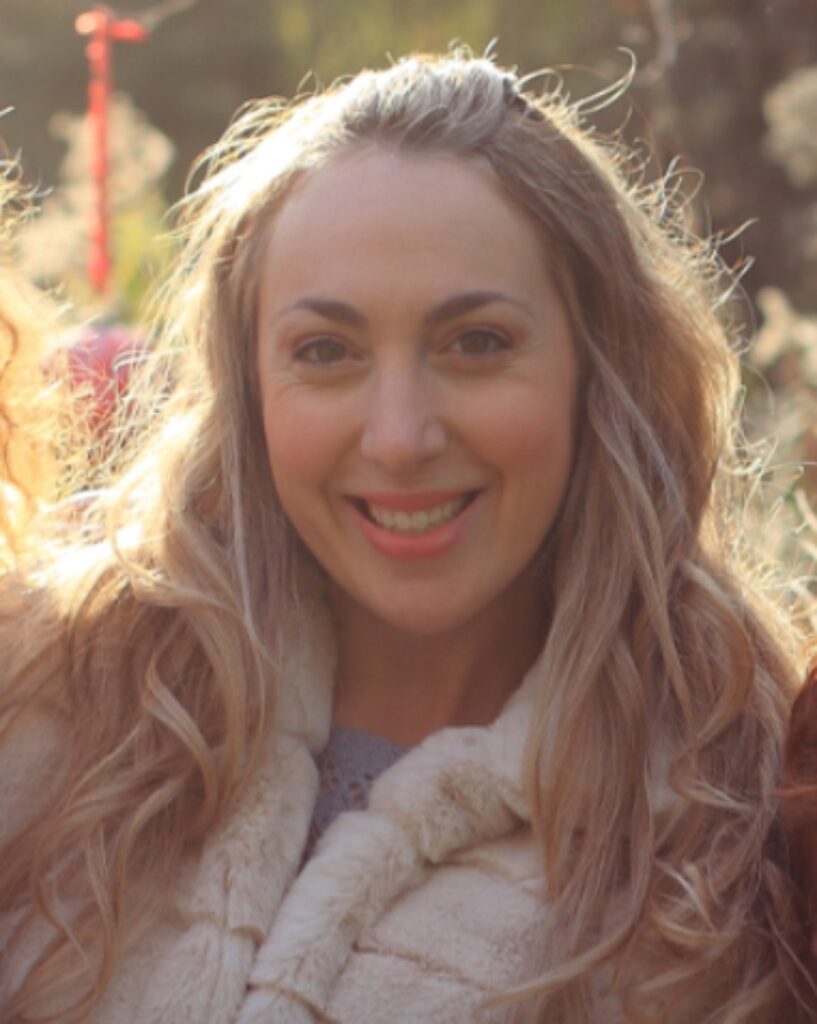 Jessica Pulla
may be a health professional by training, but the arts have always held a special place in her heart. Now that her four children are growing up, she's finding the time to focus on the things that truly make her happy. A self- taught watercolour artist, Jessica embraces the fluidity of the medium and would characterize her style as very loose and free. Often painting spontaneously with no reference, the final result is always a surprise.
Having been raised here in King City – where she currently resides with her own family – Jessica is excited to be a member of the Arts Society of King.
---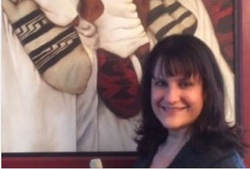 Lucy Quin is a native of Colombia, and she grew up enjoying the mountains and the tropical beaches where she found a great appreciation for nature. In high school she was interested in many forms of art and later, when she received a degree in Architecture, her passion for art focussed on oil painting. After graduating, she attended private classes with different teachers and also participated in numerous workshops to improve the technique. Although she is known for her depictions of landscapes and still life, Lucy's work is very diverse and includes a wide variety of subjects. Her richly colored style has afforded her the opportunity of showing her work in private collections and shows in Bogota, Florida and Canada.
---

---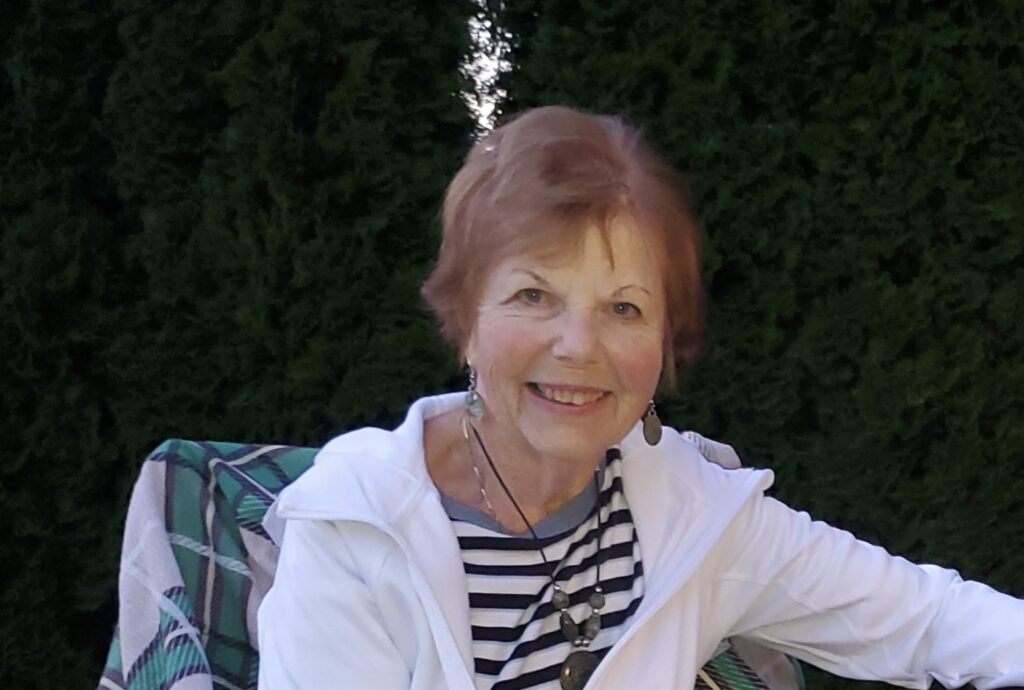 Anne Reimer's paintings show a remarkable sense of colour, love, and understanding of nature.
Her inspirations come from the beauty of of local area scenes, as well as her travels. She loves to depict barns, mills, and capturing still life from her garden.
Anne was born in Paraguay, South America, and immigrated to Canada in 1955 at the age of 16. Her art training from Art Instruction Schools has helped her gain understanding of the fundamentals of art. Feeling a deep love for fine art, she has been inspired to perfect her technique in oil, watercolour, and mixed media.
Living in the Niagara area since she immigrated, she has married and raised a family of three children, and continues to be involved with grandchildren as the family grows.
Over the past several decades, she has exhibited in variety of shows and galleries. Her works are displayed in many homes in Canada, the United States, and many other countries.
She spends many hours in her home studio, painting for shows and filling commissions, as well as teaching. Her love for art grows with each painting as she seeks to fulfill her ambition.
---

---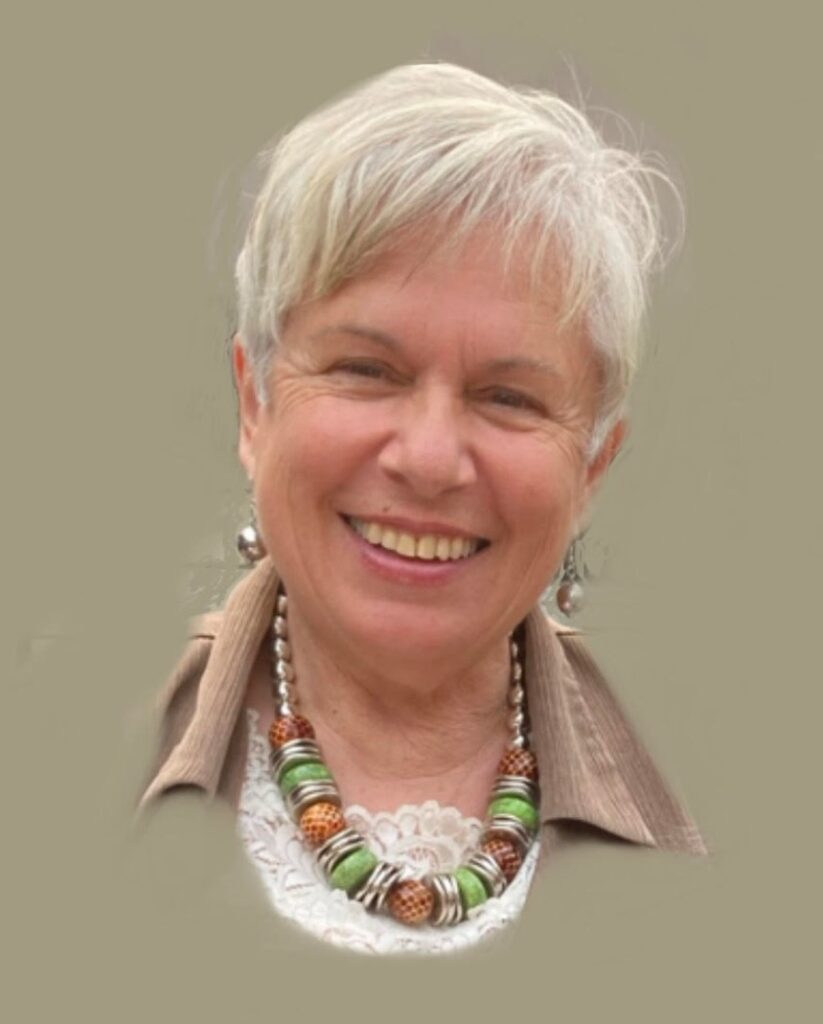 Born in Montevideo, Uruguay, Yamilé Rijo emigrated to Canada in her twenties and has lived near Nobleton, Ontario for many years now.
Her journey so far has been a busy one as a wife, mother, teacher and world traveler.
Now a full time artist, she likes to explore all mediums, including digital art. She often returns to her first love: coloured pencils specially for her illustrations.
The subject matter of her work goes from landscapes to people or animals' portraits that suggest a certain narrative.
---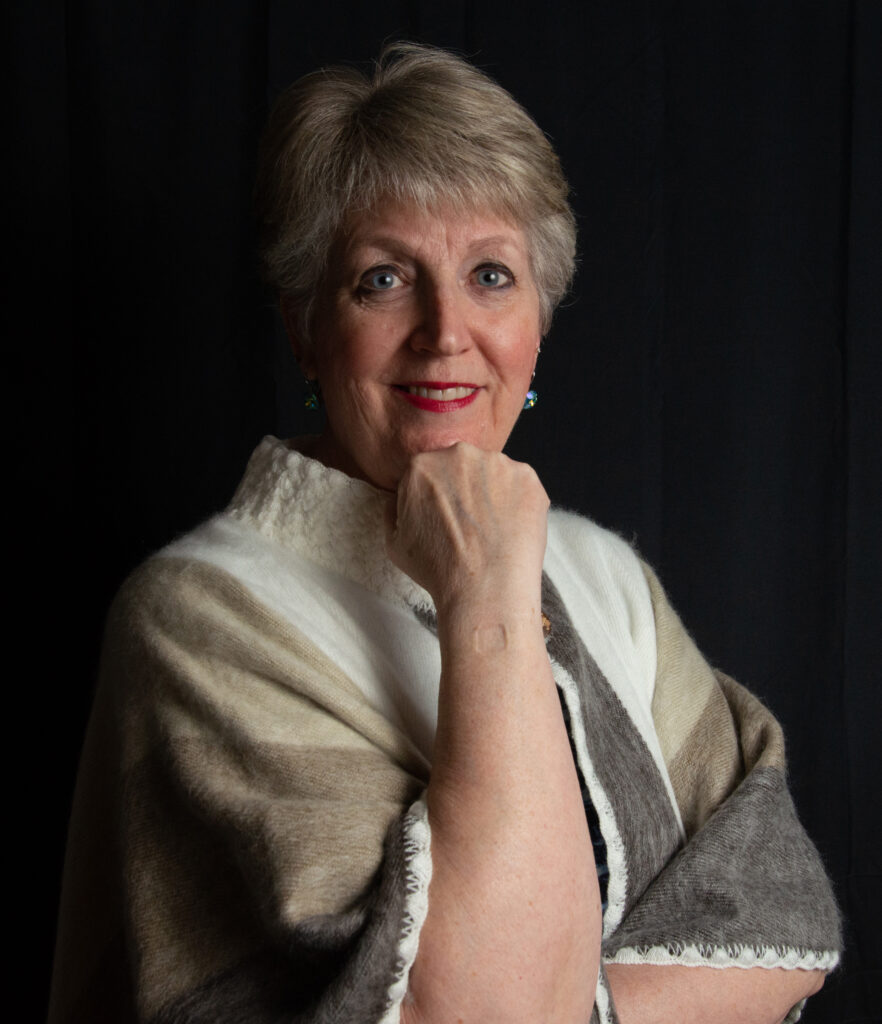 After exploring traditional quilt blocks for 25+ years, Kathleen Rodgers became interested in creating fibre art designs based on colour and shape for Art Quilts, table runners and lap quilts using her own hand dyed and hand painted fabrics and batiks. She has participated in group fibre art exhibits for several years, including the International Women's Day Show (OMAH) and the Fibre Content traveling exhibit. She had her first solo show at Burr House Gallery and Tearoom in November 2019. She is part of a fibre arts group that is creating travelling thematic exhibitions.
---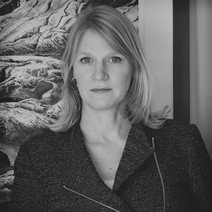 Clare Ross has been showing and selling her work internationally since 2008. Her work has been reviewed in magazines in Canada and in England. She periodically opens her studio for tours and exhibitions. In 2012, Clare joined ASK and in 2014, she was one of 12 artists juried into the Ontario Society of Artists (OSA). She is currently the Vice President of the OSA. In 2016 she received an honourable mention from the Society of Canadian Artists for her piece titled "Soft Sunrise." She currently shows in juried and other group shows and privately to interested buyers. She is working on two photographic projects for 2017: "Conversations with Nature" – an interpretation of our interference with nature, and a yet to be titled project focusing on the declining population of butterflies. Clare has a presence in social media and you can follow her work on Facebook and Instagram.
---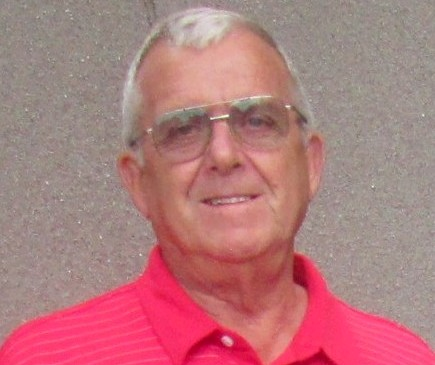 Robert (Bob) Sharer is a carver of waterfowl and songbirds. His creations are carved from basswood, normally life-sized and painted with acrylics to match the live bird as closely as possible. He began this art form to create hunting decoys for his own use and progressed to competitive status over the years. He won the Canadian Waterfowl Championship for "Life sized working decoy" amateur division in 1997 and again in 2013. His efforts are mainly recreational, but he does the occasional special request.
---

---

Sue Sherman is an award-winning art quilter who painstakingly paints plain white cotton fabric with dye and thread to create images of wild animals living free. Sue is a Juried Artist Member of Studio Art Quilt Associates. Her pieces have won cash awards at the Canadian National Juried Show (2018, 2019, 2021), the American Quilters Society Charleston show (2019), the International Quilt Festival (Houston, 2019, 2021), and have also been shown at the National Quilt Museum (Paducah, KY) the International Quilt Museum (Lincoln, NB), the Rocky Mountain Quilt Museum (CO), the Texas Quilt Museum (TX), and the Arizona-Sonora Desert Museum (AZ).
---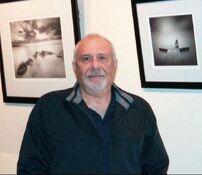 Steve Silverman. A native of Toronto, Canada, Steve Silverman is a Canadian award-winning, fine art photographer with a keen and unique artistic vision. His love and passion for black and white photography are reflected in his dramatic landscapes and engaging cityscapes from across Canada and abroad.
Steve's photos are visual metaphors. An intimate, interpretive view of the world around him. An implied comparison creating a link between the mundane and the sublime. He uses strong tonal contrast, texture and mood to express his artistic vision. His photos are easily recognizable by his use of strong leading lines combined with the interplay of light and shadows to create depth, giving a two-dimensional image the illusion of three dimensions. Simple put, he can transform a simple, mundane scene into a compelling black & white fine art photograph. Steve's photos have been published in many international books and magazines. He is also a guest speaker at local camera clubs. Steve works with several Canadian art galleries and publishers on a variety of corporate and home decor fine art projects.
---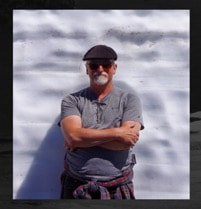 Stephen Sloan – Photographer
A lifelong photography enthusiast. I hope my work brings you some of the joy I have found in creating it.
I enjoy the entire process of creating a photographic print, from the press of the shutter all the way through to the translation to print media. I have worked with both film and digital, in the dark room and in front of my computer. I like to work with various print media and my interest in subjects and techniques varies greatly as I enjoy constantly learning and challenging myself. While I strive to satisfy my need to express myself with every image that reaches the printed stage, to deliver an image that also evokes an emotional response, prompts a memory or even inspires a viewer is an even greater reward.
---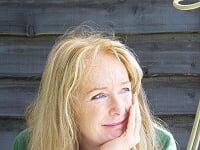 Catharine Somerville was born in Canada and lives both in the UK and Canada. Her work has won major awards and is in public and private collections throughout the world.
Primarily a colourist, it is Catharine's aim to touch the emotional chords in the viewer with her unique colour pallet.

She works in all media and subject matter.
---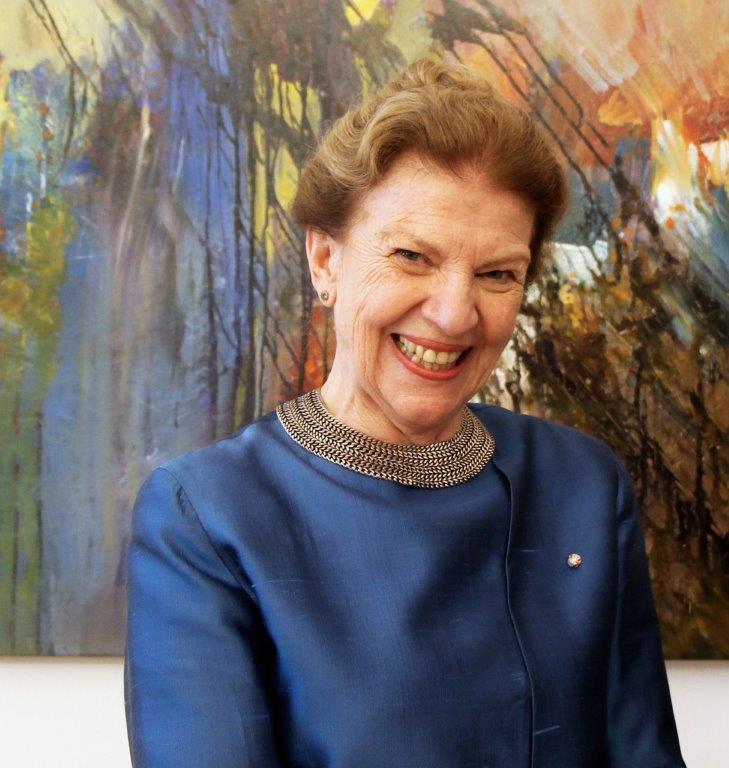 Ernestine Tahedl was born in Austria and received a Master's Degree from the Vienna University of Applied Arts. She immigrated to Edmonton, Alberta in 1963. Participating in group and traveling shows, she also won acclaim with solo exhibitions in public galleries in Europe, Japan, and USA. She is a member of the Royal Canadian Academy of Arts and of the Ontario Society of Artists and received the Governor General's Canada 125th Anniversary Medal in 1993. She was the recipient of the Queen Elisabeth II Golden and Diamond Jubilee Medal and was awarded 2016, Golden Decoration of Honour for services to the Republic of Austria. Her studio is in King City, Ontario.
For me, the painting comes close to a musical experience and was painted and inspired while listening to classical music.
---

Halina (Dorothy) Tomaszewski
---

---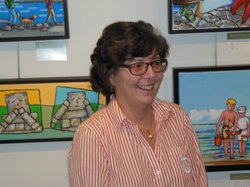 Cheryl Uhrig is an accomplished artist and like her cartoons and children's book illustrations, Cheryl's vibrant oil and acrylic paintings each tell a story. Her paintings invite you in for another look. Each slice is designed to invoke an emotion, a memory -or just make you smile. Life is full of slice.
---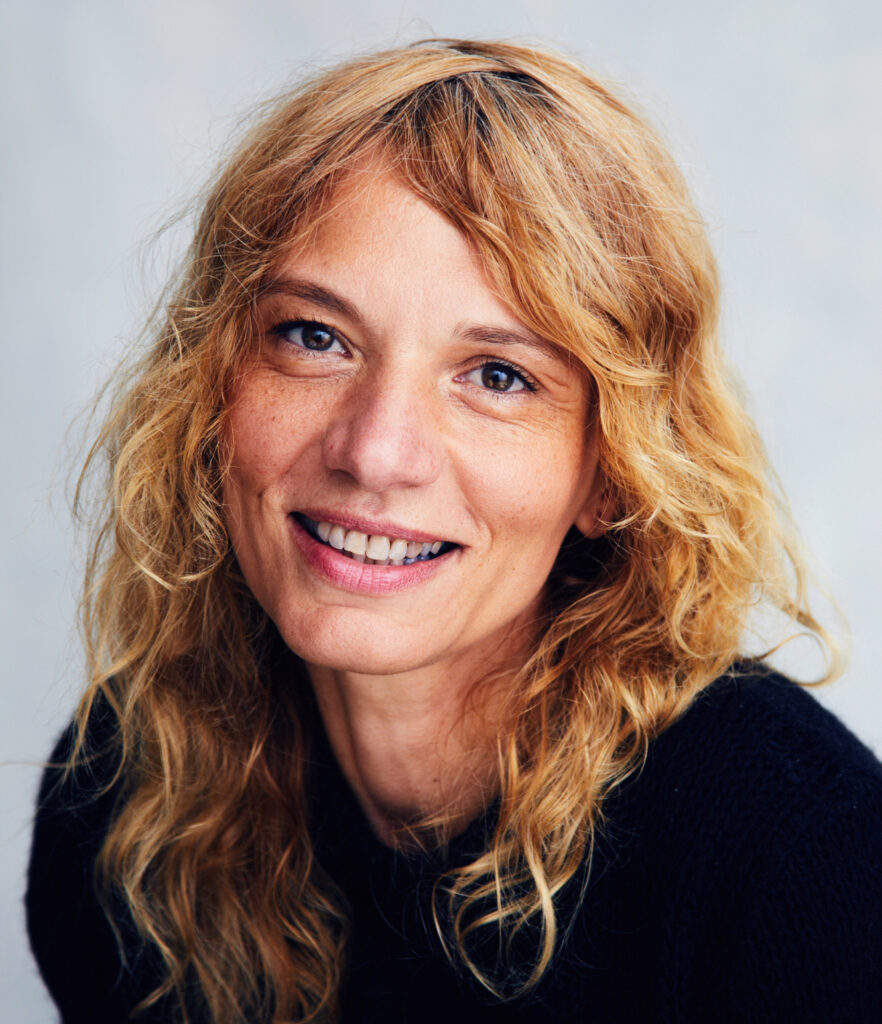 Natasha Vasiljevic is known for mixing a minimalist's eye with a maximalist's sense of colour. She brings a precise, sculptural approach to her work for various commercial clients like Holt Renfrew, Indigo, YSL Beauty, Dior Cosmetics, Canada Post, The Hudson's Bay and Canada Goose.
Her love of story telling and conceiving conceptual still life have won her several National Magazine and Advertising and Design Club of Canada awards, and her work has been featured in various North American and European publications, like In Style, Red UK, Allure, Women's Health and others.
---
Phyllis Vernon paints in a variety of media and styles – her art is an exciting and constantly changing event as she explores and experiments with her love of colour, texture, light, form, media, and a wide variety of subjects. Originally a watercolour artist, she has broadened her scope to include acrylics, inks, graphite, collage and hand-pulled prints, blending realism and abstraction. Phyllis travels extensively and often paints from her photographs and sketches. She has participated in workshops with professional artists in Canada, United States, France and Spain, as well as extensive reading and research on her own. She accepts commissions and delights clients by capturing in paint a favourite location, often an ancestral home in Europe.
---

---

---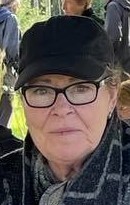 Lynn Wilson lives and paints in her home studio in King City. Strong, bold colours on large canvas (florals, abstracts and streetscapes) in acrylic and mixed media or hand painting on silk were typically her media of choice but started Altered Book Journaling and Intuitive painting in the Fall 2017, incorporating many mediums including acrylics, metallics, iridescents, inks, graphite, calligraphy and collage. Lynn also takes ideas from her intuitive pieces from her Altered Book Journal and transfers those images over to large canvas also. Having shown her work in many juried art shows, live art events and Studio Tours since 2002, Lynn now teaches both live and online art classes and is an active participating member of Arts Society King and SOYRA -Society of York Region Artist.
---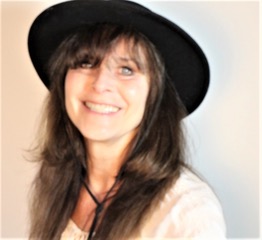 Darlene Winfield is an award-winning Canadian artist who's work is held in private and corporate collections.

Darlene style is impressionistic while at times leaning into semi-abstract.

The paintings are created with the use of a brush, palette knife, and mixed media. Paintings are completed in layers with dramatic strokes offset by quiet places within the painting.

The atmospheric quality and depth of the paintings are most important to her. She encourages the viewer to enter into the world she created on the canvas.

The history and longevity of oil painting have been important to her. After discovering the buttery texture, smell and feeling oil paint gave her as she dipped her brushes into it she has not looked back. She continues to push herself and experiment with texture, light and the feeling of each painting.

Darlene spent extended periods of time in Mexico, Indonesia, Europe and around the world going to historical sites and art galleries. She was constantly sketching and dreaming of oil painting during that time. With the opportunity to oil paint large scale, Darlene immersed herself into her life as a full-time painter.

While in Indonesia, Darlene volunteered with the United Nations. In Mexico she dabble in advertising and film. These experiences brought Darlene to a profound understanding of the world and our place in it. The chance to experience other cultures and their arts is invaluable to her painting. Darlene has been juried into numerous shows including the Artist Project and the Toronto Outdoor Art Fair. In January 2017, rogers Cable TV, York Region featured Darlene and her work in the segment Colour and Vision: Portraits in Art. She has been showcased on Stella Jurgen's Show twice and was on of the artists awarded in the Top 60 Contemporary Artists for 2018 Art Tour International.

Her works are carried in collections in Canada, United States, Netherlands, Scotland and Germany.
---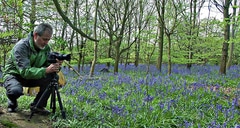 Tom Wray's medium is photography and his inspiration comes from outdoors. He captures images of landscapes, waterscapes and flowers, turning them into compelling pictures that have an almost painterly quality about them – hence the name Images Photo Art. When Tom takes a photograph, he thinks about composition, angle, light and atmosphere. The finished picture might be soft and dreamy, or bright and cheerful. His intention is to evoke an emotion; it might be calming, exciting or mysterious. Maybe it conjures the memory of a previous experience. And sometimes his images will pose the question "What is that?" provoking a sense of curiosity.
---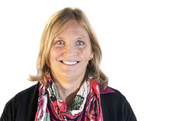 Michelle Zikovitz has been weaving functional baskets for over 20 years and teaching for the past 15 years, throughout southern Ontario. Her early weaving years were spent at her 2 floor looms focusing on woven tapestries, rugs, placemats and runners. A basketry workshop taught by a fellow guild member, a love of baskets and the ability to weave baskets almost anywhere all led to a new found passion of basket weaving. Reed is her personal material of choice for teaching, incorporating her own hand dyed reed whenever possible. Michelle enjoys experimenting with random dyed or "space dyed" skeins of reed, creating many unique colour combinations and resulting in truly one of a kind baskets. When not basket weaving or working, Michelle dabbles in photography, sewing, fibre arts and various painting mediums. She loves to explore and find local basket weavers, artists, shops and galleries on her travels.