Call for Artists Now Open!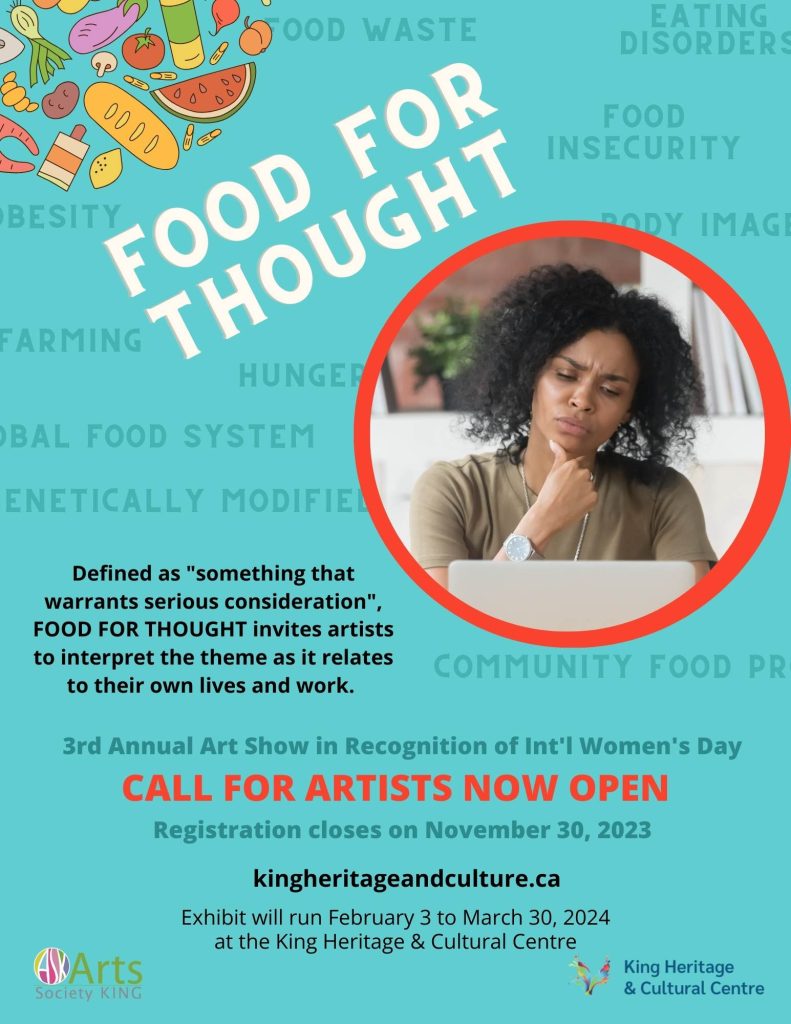 This exhibition presented at the King Heritage & Cultural Centre located at 2920 King Road, King City, ON will run from February 3rd to March 30th, 2024.
The theme for 2024 is "Food For Thought" defined as "something that warrants serious consideration", Food For Thought invites artists to interpret the theme as it relates to their own lives and work.
Registration closes on November 30th, 2023.
Register online at https://www.kingheritageandculture.ca/whats-on/events/call-art-submissions-now-open
Please do not hesitate to contact kingmuseum@king.ca for further information.