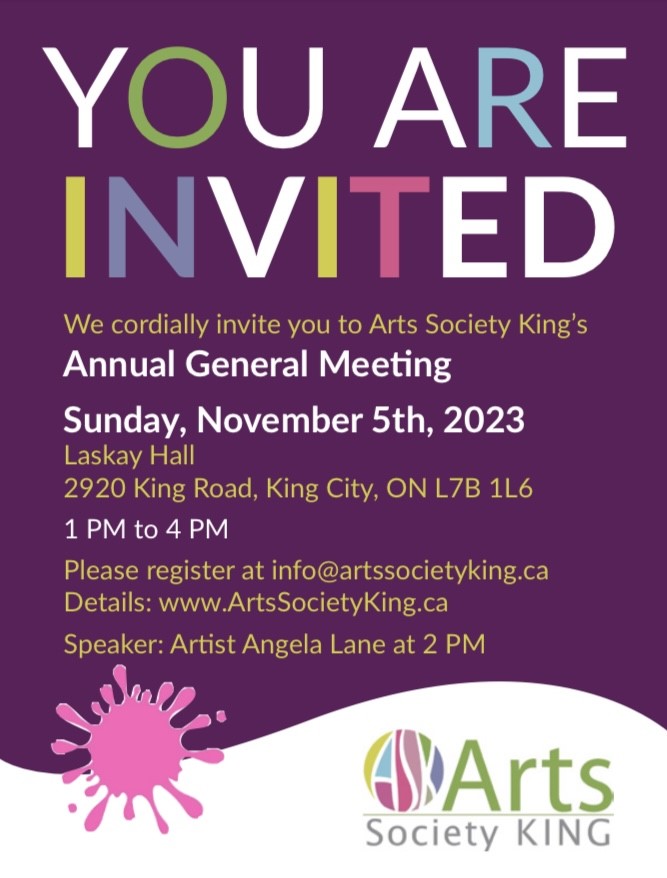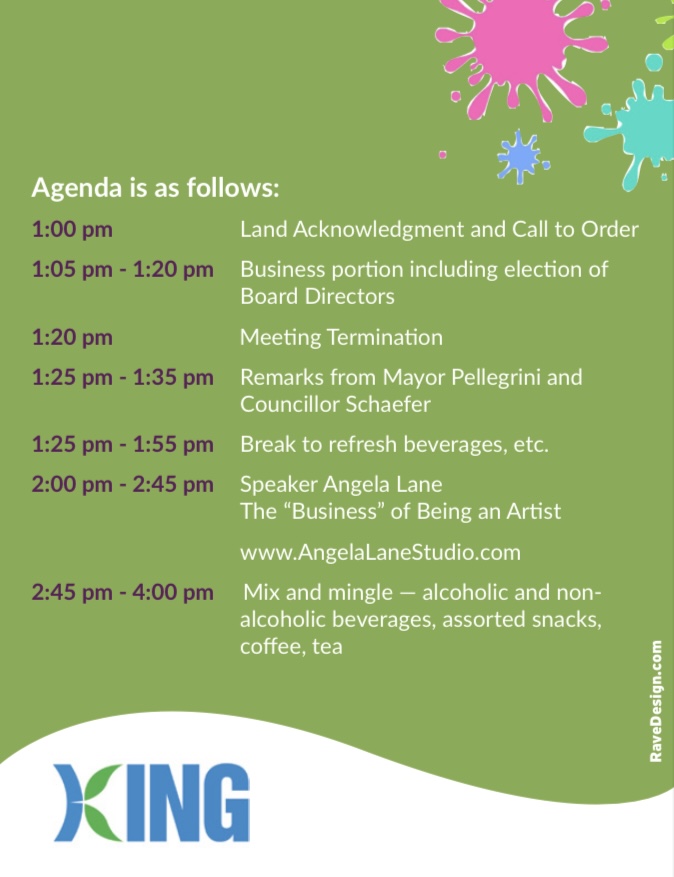 Date: Sunday, November 5th, 2023
Time: 1 PM – 4 PM
Location: Laskay Hall, 2920 King Road, King City

New this year we will have a speaker – Angela Lane – Angela creates joyful impressions of her 'happy places' in luminous, colourful art that reflects how she sees nature through her hikes and kayak trips across the lakes of Northern Ontario and digging deep in her gardens. Her work is in private collections in Canada, the US and Europe.
Angela likes to give back to the art community and has worked and volunteered with the Artists' Network for over 10 years, helping artists like herself become entrepreneurs. She has a diverse background in design creative and client services working in advertising, marketing and event management for 25+ years and co-founded Creative Adventures Events that bring creativity retreats to the non-artist.
She has successfully launched her art career and exhibited over 65 shows in the last 4 years. As well, she is the current ArtWalk Director, past Executive Director, past interim Director of the Leslie Grove Gallery and past interim Director of the Education Committee for the Artists' Network.
We hope you can join us on November 5th. Please register by emailing info@artssocietyking.ca by November 3rd. An invitation reminder will be sent to ASK members home/studio mailboxes.