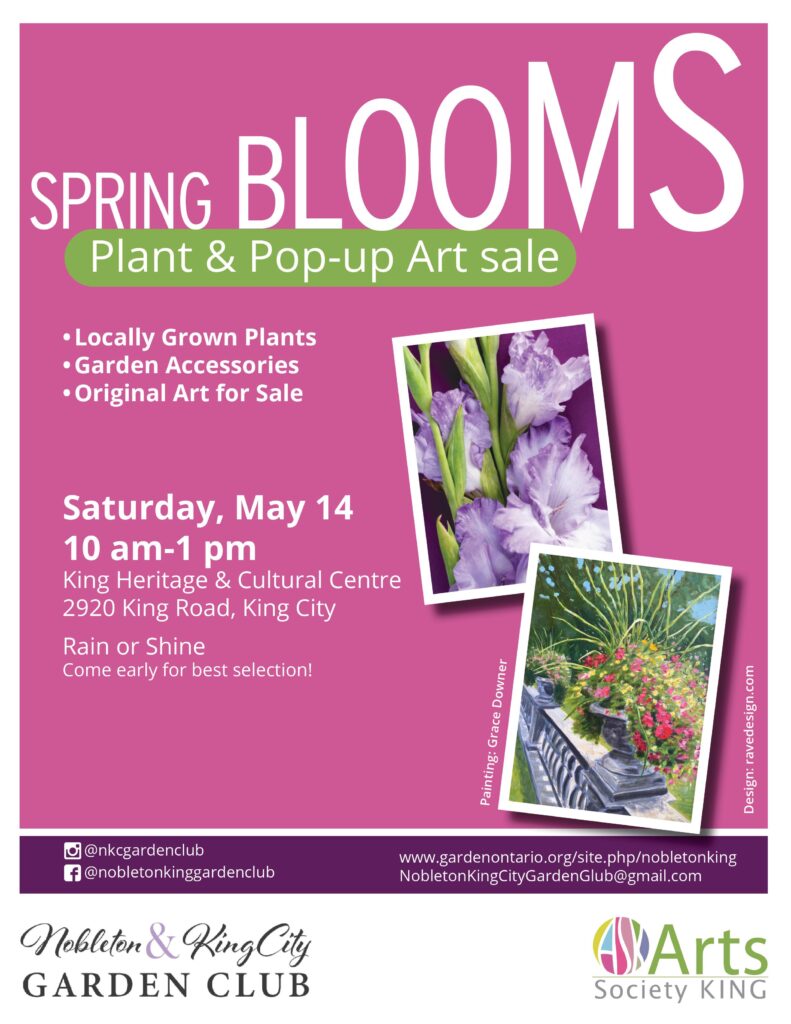 'SPRING BLOOMS' pop-up art show and sale
Saturday, May 14, 2022, Laskay Hall, King City
10am – 1pm
2920 King Road, King City, ON L7B 1L6
Arts Society King (ASK) is partnering with the Nobleton King City Garden Club (another fantastic local organization) and together we will bring together original art and the art of gardening.
ASK will present 'SPRING BLOOMS' a pop-up art show and sale and the Garden Club will host their annual plant sale. Together we will attract and welcome a broad audience and deliver an exceptional event. Arts Society King will manage our artists and the art show and sale and the Garden Club will manage their members, plant sales, display of plants etc.
The 'Spring Blooms' pop-up art show and sale will be indoors in charming Laskay Hall (at the King Heritage and Cultural Centre). The plant sale will be outdoors at Laskay Hall. There is access and flow to both set-ups.
Following the show on Wednesday, May 18, any unsold art can be picked up.