Now Showing
Phyllis Vernon
Exhibiting from January 9 to March 3, 2023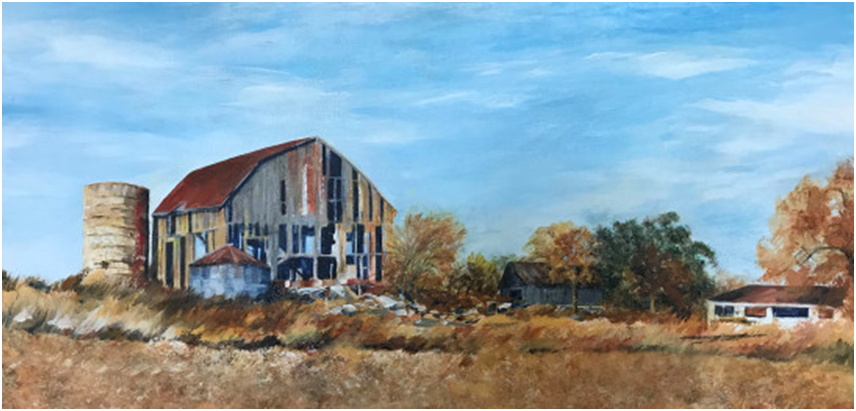 Phyllis Vernon paints in a variety of media and styles – her art is an exciting and constantly changing event as she explores and experiments with her love of colour, texture, light, form, media, and a wide variety of subjects. Originally a watercolour artist, she has broadened her scope to include acrylics, inks, graphite, collage and hand-pulled prints, blending realism and abstraction. Phyllis travels extensively and often paints from her photographs and sketches. She has participated in workshops with professional artists in Canada, United States, France and Spain, as well as extensive reading and research on her own. She accepts commissions and delights clients by capturing in paint a favourite location, often an ancestral home in Europe.
King Township Municipal Centre Art Exhibition Schedule 2022/2023
| DATES | ARTIST/EVENT | MEDIUM |
| --- | --- | --- |
| Jan. 9 – Mar. 3, 2023 | Phyllis Vernon | Acrylic, mixed media, watercolour |
| Mar. 6 – April 13, 2023 | Mayor's Celebration of Youth Arts | |
| April 17 – June 2, 2023 | Across the Rainbow's Arc – Collaboration of Write Now@King and local artists | |
| June 5 – July 21, 2023 | Evangeline Munns | |
| July 24 – Sept 8, 2023 | Kathleen Rodgers | Textiles |
| Sept 11 – Oct 27, 2023 | Helen Hermanns | Oil |
| Oct 30 – Dec 15, 2023 | Ivanka Pipinikova | Oil on canvas |
Applications are now available for 2024/2025. Artists looking to exhibit in this space are invited to download, review, and submit our application package.
---
KTMC Upcoming Artists/Events
Mar. 6 – April 13, 2023 – Mayor's Celebration of Youth Arts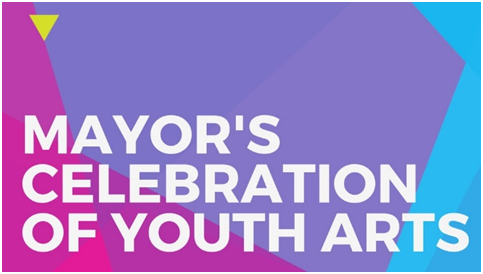 An art exhibition featuring secondary school students from Country Day School, King City Secondary School and Villanova College. This youth art exhibit is an initiative by Arts Society King in partnership with the Township of King and Mayor Pellegrini to celebrate the talented young artists of King Township.
https://artssocietyking.ca/mayors-celebration-of-youth-arts/
---
April 17 – June 2, 2023 – Across the Rainbow's Arc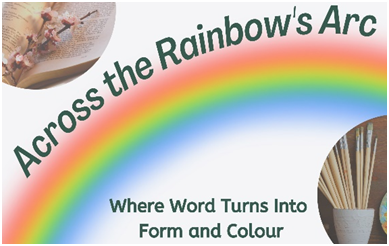 A collaboration of WriteNow!@King and local artists. Twenty poems were been submitted as inspiration for local artists. Both the poems and the inspired artworks will be on display in this exhibition.
https://artssocietyking.ca/events/across-the-rainbows-arc-where-word-turns-into-form-and-colour/
---
June 5 – July 21, 2023 – Evangeline Munns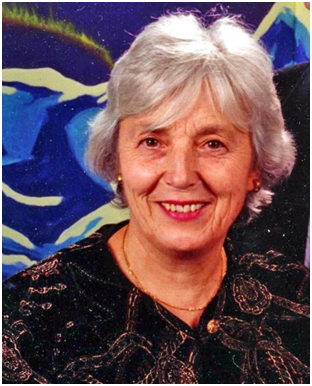 Evangeline Munn's love of watercolor is reflected in her fresh, transparent colors. Her inspirations often come from nature . Evangeline studied at the Creative School of Art in Edmonton, Alberta, at the Ontario College of Art in Toronto, the San Miguel de Allende Institute in Mexico, the Haliburton School of Fine Art in Ontario, and in Kenya. She has been in numerous solo and juried group shows and has won a number of awards in the Toronto Watercolor shows, Aurora Art shows, Central and East Central Art shows and received a scholarship from the Ontario Arts Council. Evangeline is a signature member of the Toronto Watercolor Society and a former member of the Arts and Letters Club. Her work is represented in several galleries and in private collections across North America, England, Europe, Japan, and Australia.
Evangeline is also an instructor in art. Recently she served as a juror for 2 shows.
---
July 24 – Sept. 8, 2023 – Kathleen Rodgers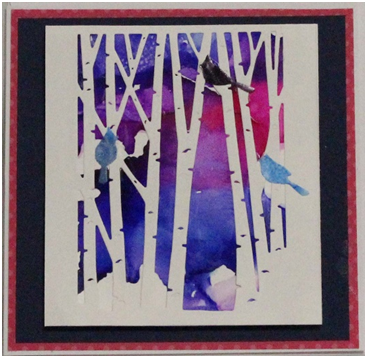 After exploring traditional quilt blocks for 25+ years, Kathleen Rodgers became interested in creating fibre art designs based on colour and shape for Art Quilts, table runners and lap quilts using her own hand dyed and hand painted fabrics and batiks. She has participated in group fibre art exhibits for several years, including the International Women's Day Show (OMAH) and the Fibre Content traveling exhibit. She had her first solo show at Burr House Gallery and Tearoom in November 2019. She is part of a fibre arts group that is creating travelling thematic exhibitions.
http://www.kathleenrodgersartisan.ca/
---
Sept. 11 – Oct. 27, 2023 – Helen Hermans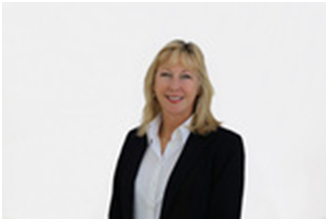 Helen Hermanns paints naturally, with intent, strict ideals and a thirst for constantly keeping depth and feel through the use of light in her paintings. She enjoys capturing the feel and beauty of horses in their natural surroundings or in work. Helen's medium is oil on canvas or board.
https://www.helenhermanns.com/
---
Oct. 30 – Dec. 15, 2023 – Ivanka Pipinikova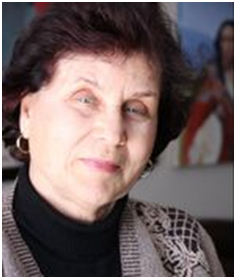 Ivanka Pipinikova mainly paints with oils. Figures of people have always been a source of inspiration for her. She hopes that through her work, she can convey the feeling and mood of a moment in a way that the viewer can become a part of it. Constantly growing and evolving as an artist, Ivanka aims to create beautiful, impactful art. She has exhibited her paintings at various Juried Art Shows and Art exhibitions.