Meet the Artist
Anna Medvedeva
Exhibiting from August 29 to October 21, 2022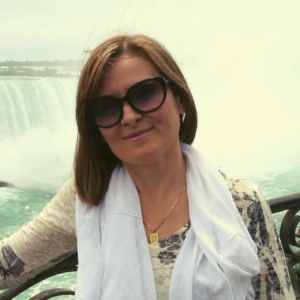 Anna Medvedeva is a Canadian abstract artist. She was born in 1963 to a family of Ukrainian artists.

Anna's interest in art started at an early age. She studied at the Boris Kustodiev Art School for four years. She then took drawing courses at the Repin Academy of Fine Arts and studied at Vasily Suvorov's studio at Muhina's Art University, Saint-Petersburg.

Anna's works in the last few years are minimal and concrete exploration of colors, forms, shapes and balance. She loves experimenting with color and light to create feelings in her paintings.

Anna's paintings are in private collections in many countries.
https://www.facebook.com/medvedeva.anna/
https://www.instagram.com/anna_medvedeva_art/
https://www.saatchiart.com/annamedvedeva