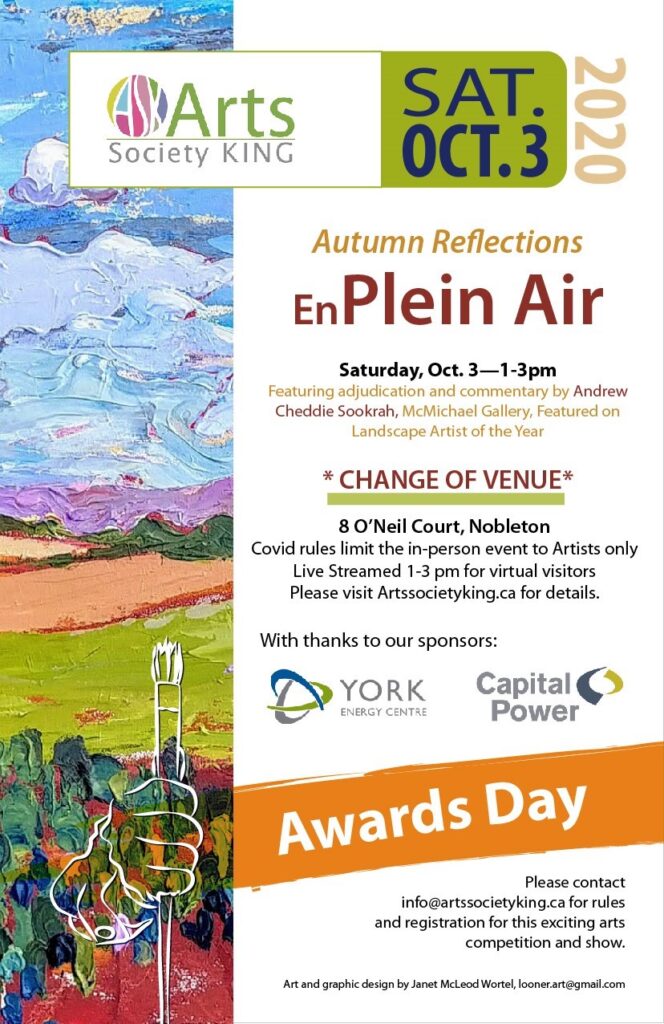 IMPORTANT BULLETIN !
*CHANGE OF VENUE*
Closed to the Public
Unfortunately, due to COVID restrictions the venue for this event has been moved to a private residence for the registered artists only.
To view the Live-Streaming of the awards presentations please visit our Facebook page here or by clicking on the Facebook icon at the bottom of the page on Saturday, October 3rd from 2 – 3 PM.
All entries will be posted to the website next week.
Autumn Reflections
En Plein Air
September 18 to October 3rd, 2020

RULES:
All entries must be new work produced after the contest opens on September 18 and completed by the closing date of Friday, October 2.
All artwork must be produced outdoors and on site in any King Township location (but may be completed in studio).
The artist must be present for the adjudication and the awards event with their artwork on display at 8 O'Neil Court between the hours of 1:00 and 3:00 p.m. on Saturday, October 3rd (BYO easel, folding chair, refreshments)
Winning artists agree to post images of their winning pieces on the ASK website, ASK social media accounts and in an article for local papers.
Current Covid protocol must be followed TBA. Please note: No washrooms will be available.
Artists are encouraged to bring their promotional hand-outs for the Awards event. Artwork will be judged on its own merit (Bio will not be available to the judge during adjudications and is intended for audience interest only).
Open to all artists. ASK artists: $25 entry fee. Other artists: $35
Participating Artists & Winners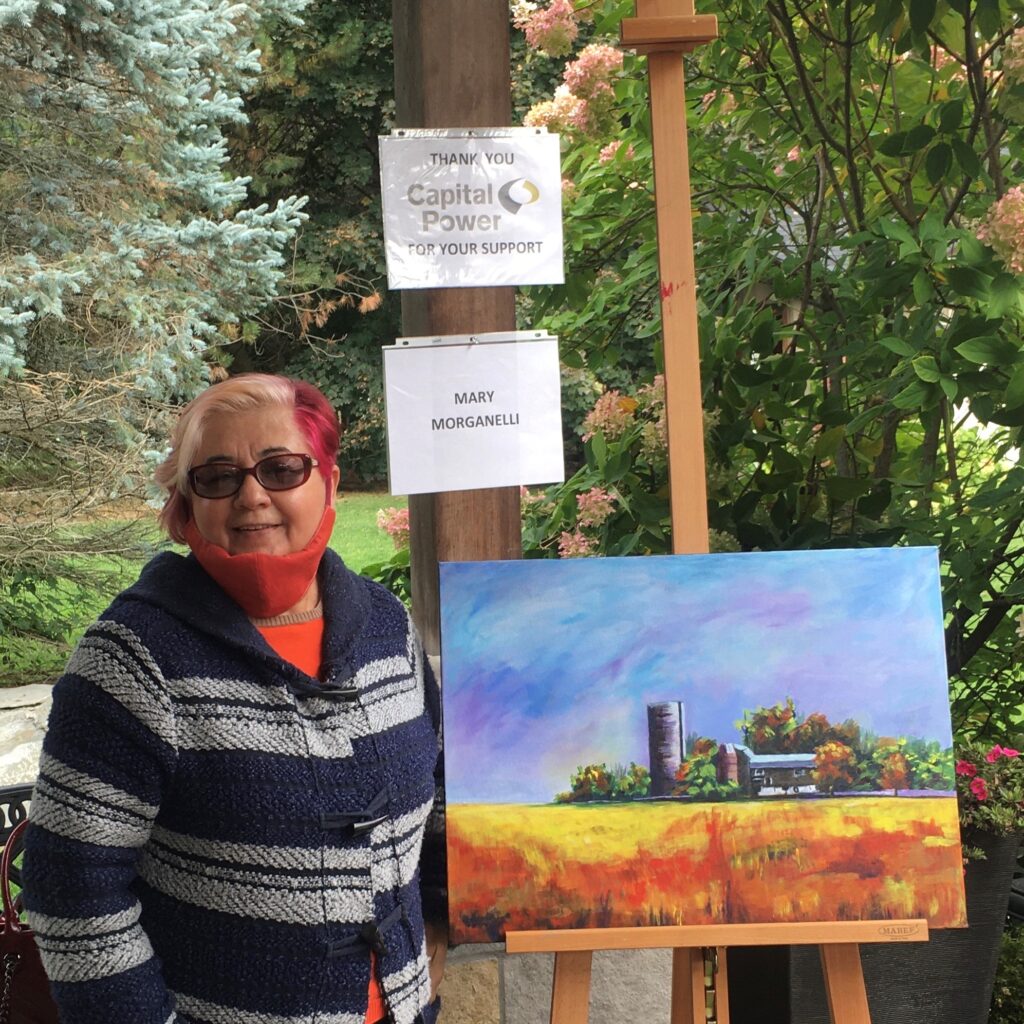 Honorable Mention #3
Mary Morganelli
Often the work of Mary's hands comes from the outpouring of her heart onto a canvas. Ever changing and bold, Mary's unafraid to explore with different mediums and styles. Mary's work has featured as diverse a repertoire as classic cars, to family members and glorious landscapes of Ontario and afar.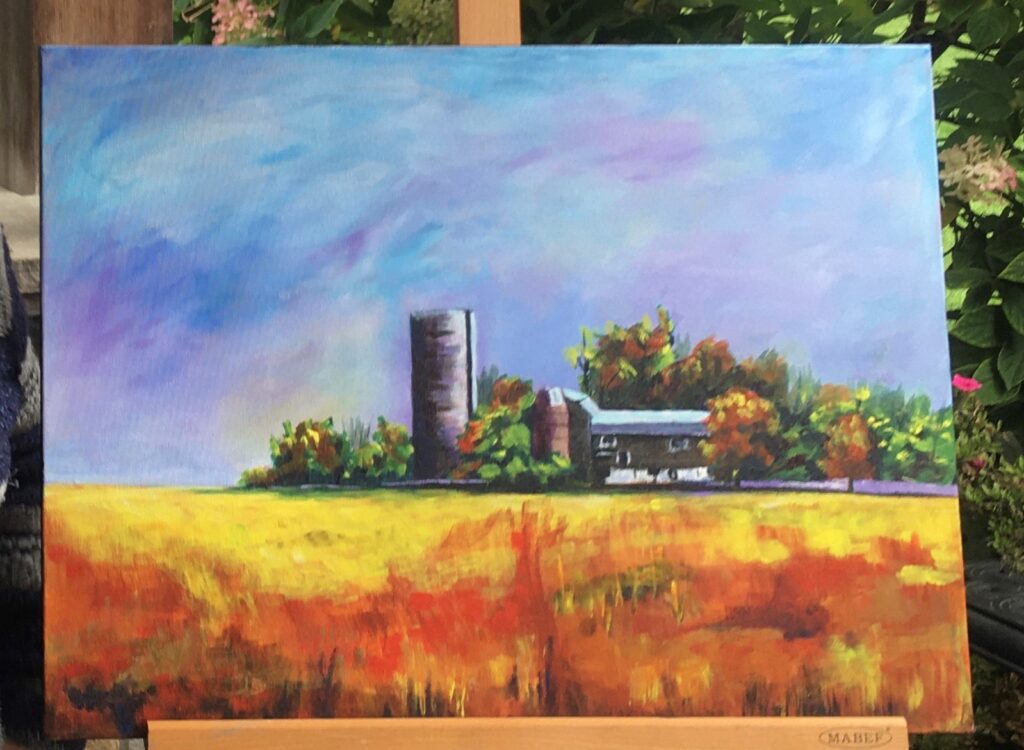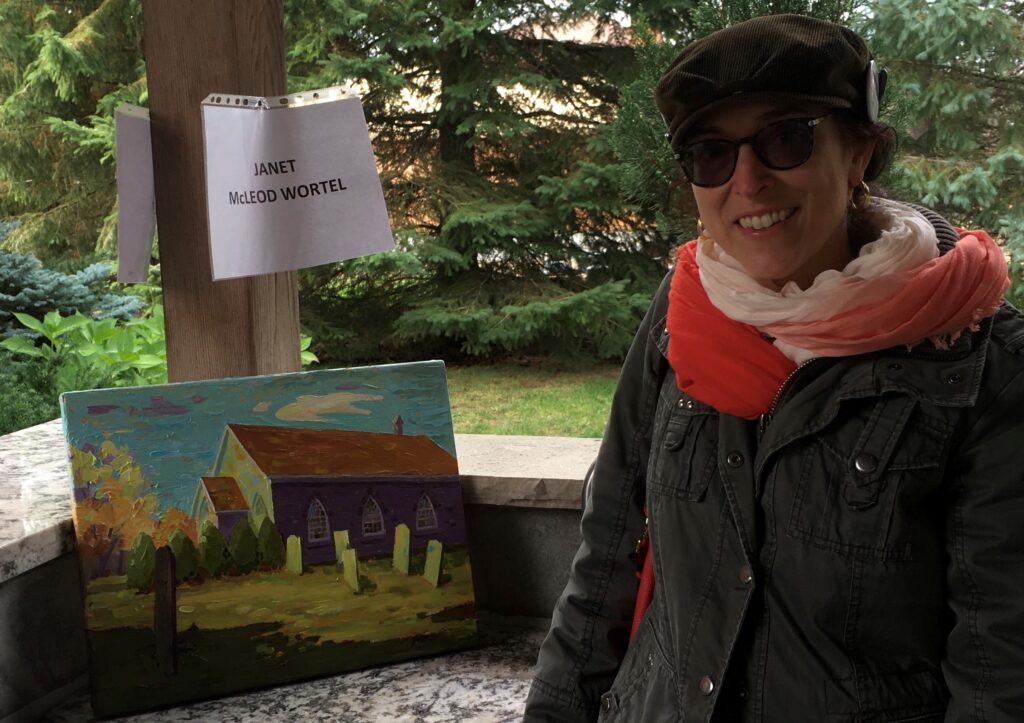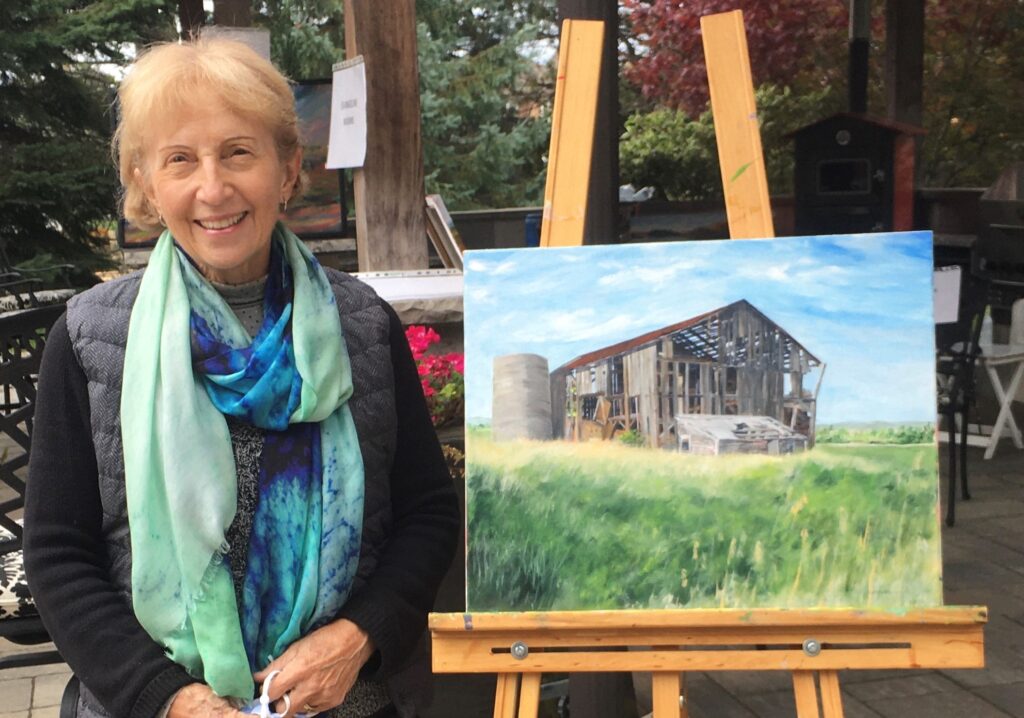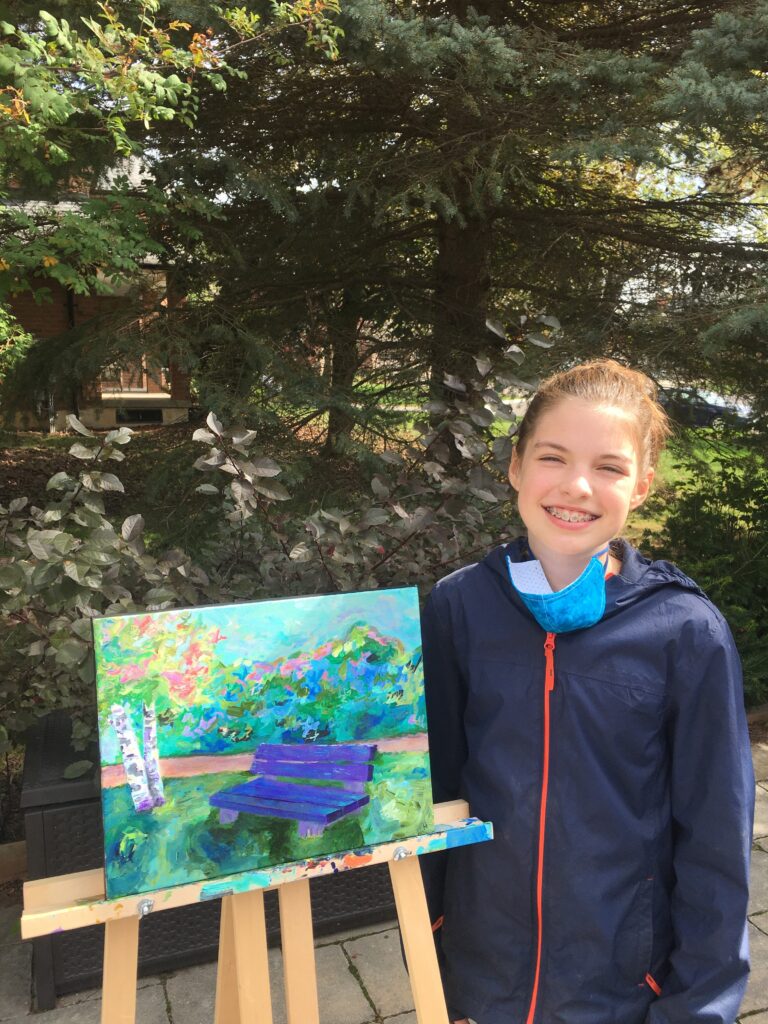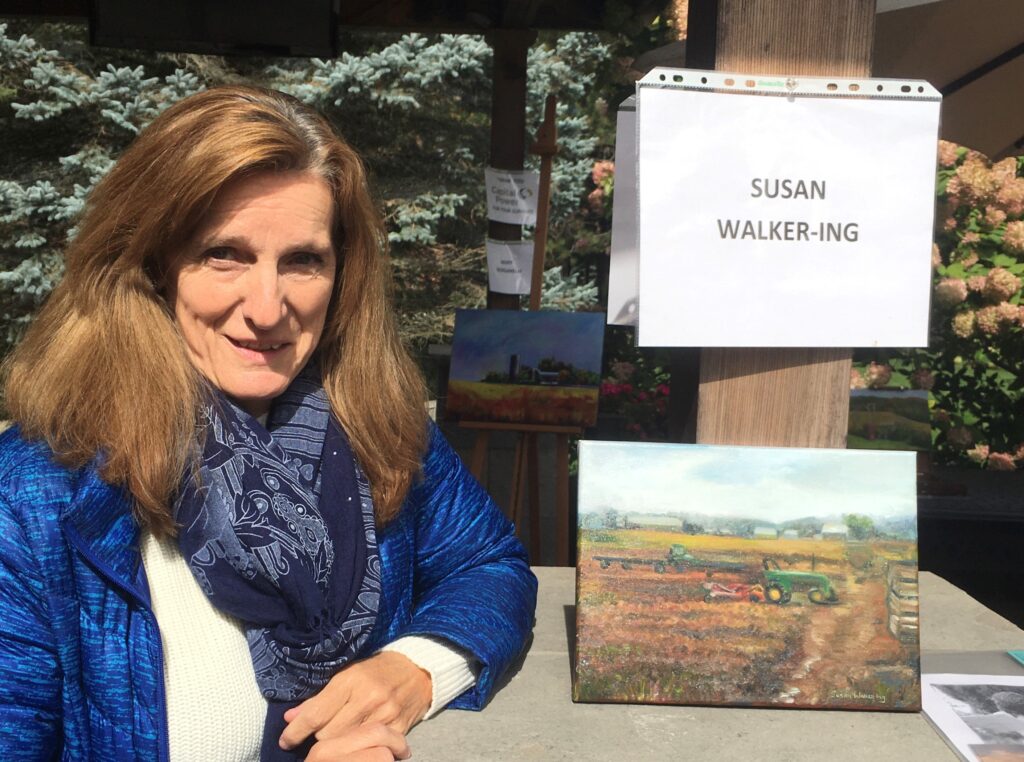 Best – Human Interest
Susan Walker-Ing
Artist Susan Walker-Ing has painted since she was a young child. She enjoys creating art in mediums such as printmaking, drawing, painting in watercolours, acrylics and oils, and has won awards for many of these mediums. She has a university degree in Art history. Her art is collected internationally. She can be seen on a Rogers art show; Portraits of Artists, that captures her painting on site and many samples of her work. To view this video, search Youtube for her name. Susan's true calling is 'plein air", which means painting outside rain or shine and capturing the essence of a landscape experience. To contact the artist email swoosh528@gmail.com.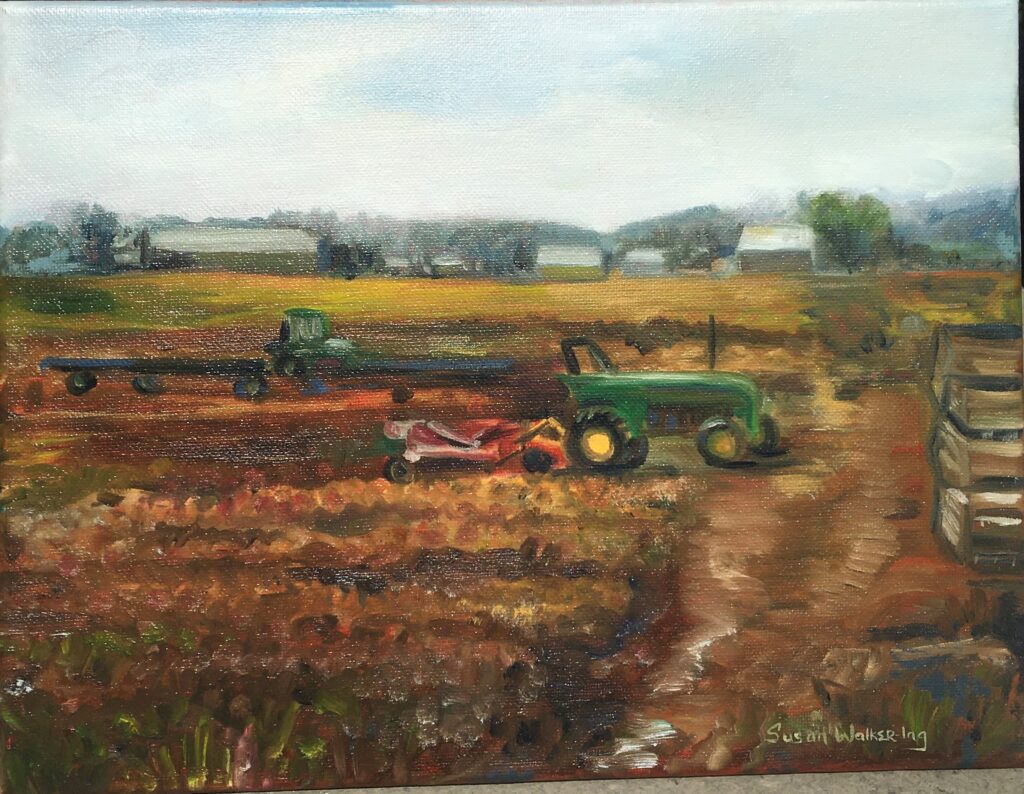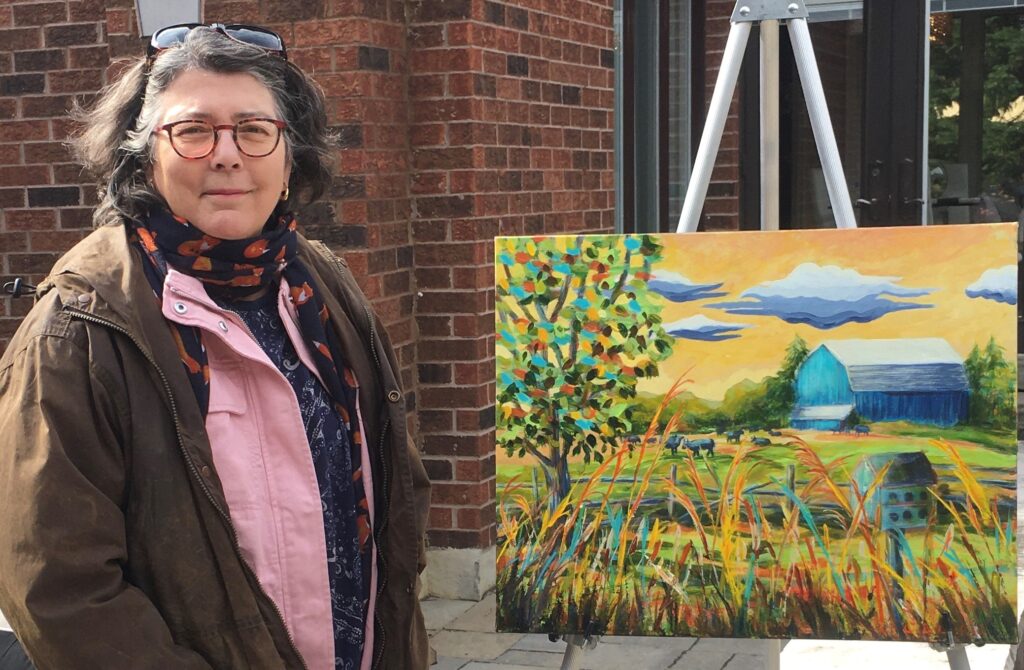 Most Original
Cheryl Uhrig
Cheryl E. Uhrig is a familiar cartoonist, illustrator and painter. She works and teaches at the Fenway Art Studio and Gallery in Newmarket, Ontario. Her work appears in children's books, magazines and local art galleries. Each painting tells a story. Using different mediums, Cheryl shares her stories through many lenses.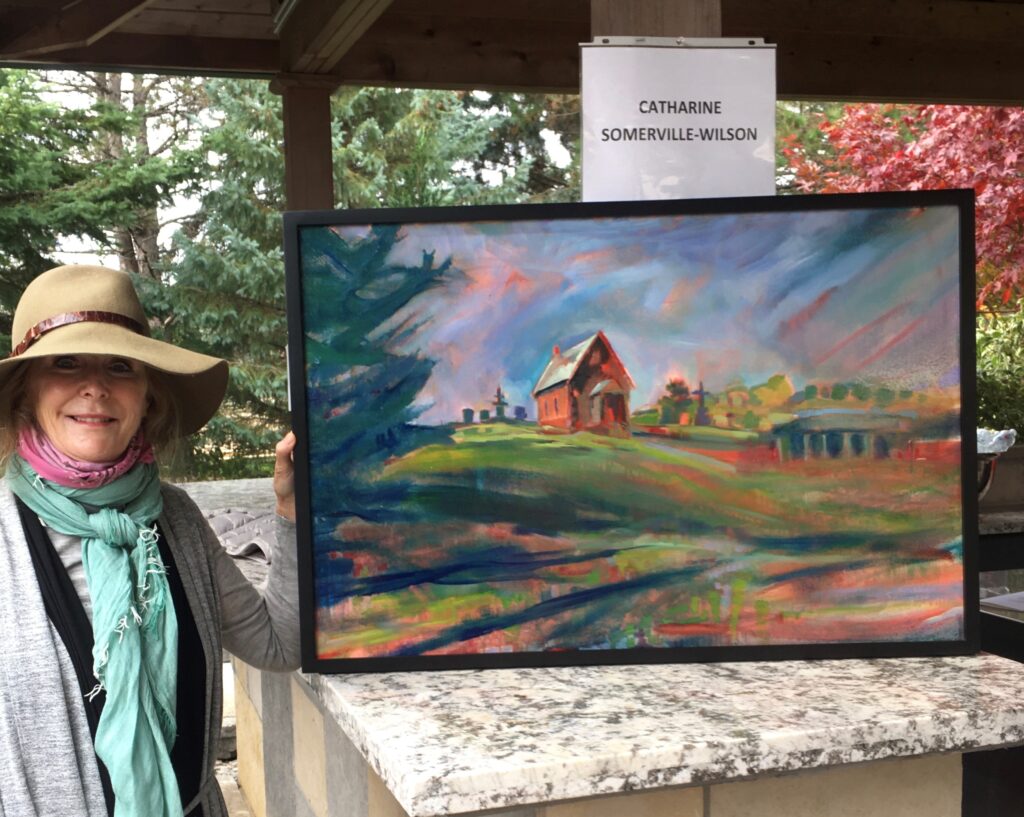 Best – Architectural Feature
Catharine Somerville-Wilson
Catherine Somerville was born in Toronto and is based in Jordan Station, Ontario. In 2008 she completed her postgraduate studies at West Dean College and the University of Sussex, UK. Her work has been exhibited and collected in England, Canada and Mexico. Currently she paints landscape in oil and watercolour.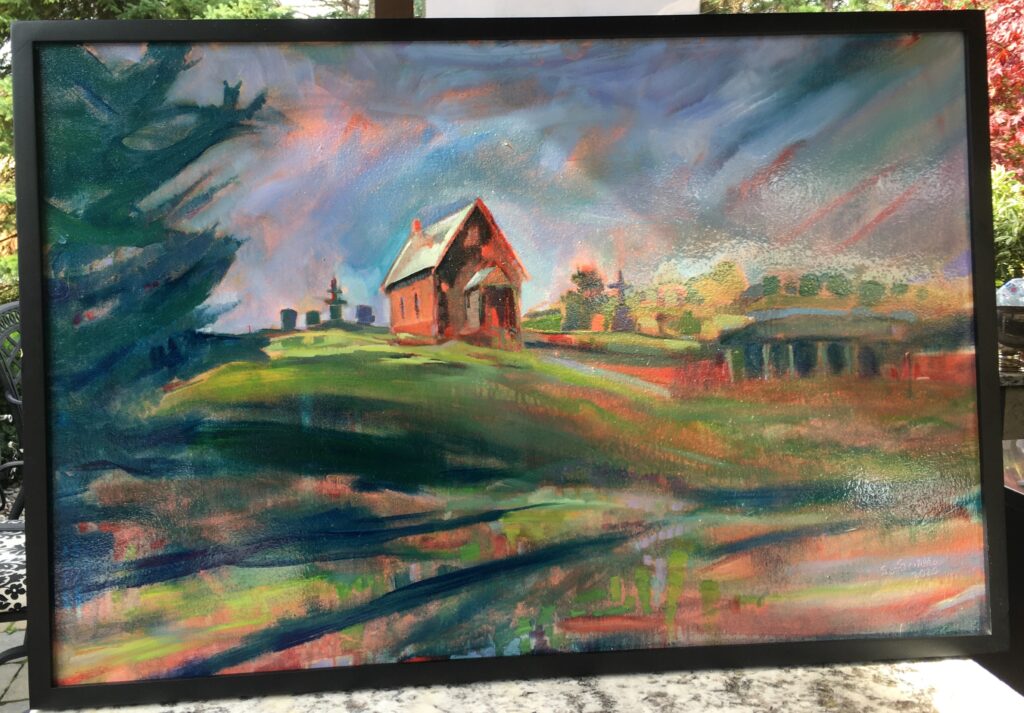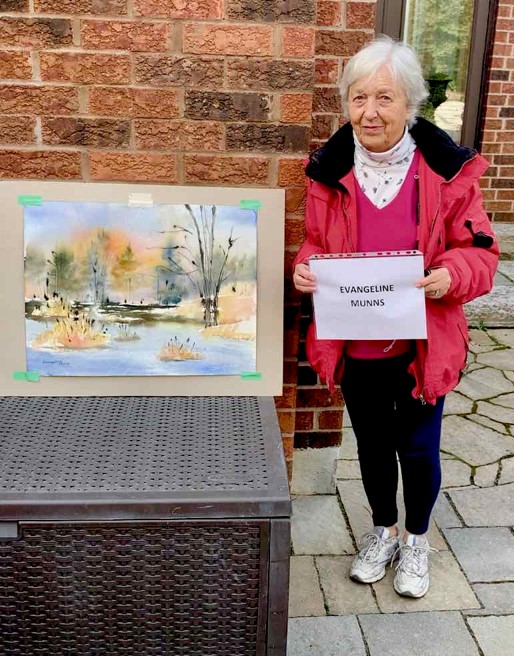 Best – Natural Feature
Evangeline Munns
Evangeline Munns has been represented in numerous shows and settings including galleries and organizations such as the Toronto Watercolour Society, East Central Art Association, Central Art Association, and King Crafts. She has frequently won awards. She sometimes teaches watercolour workshops.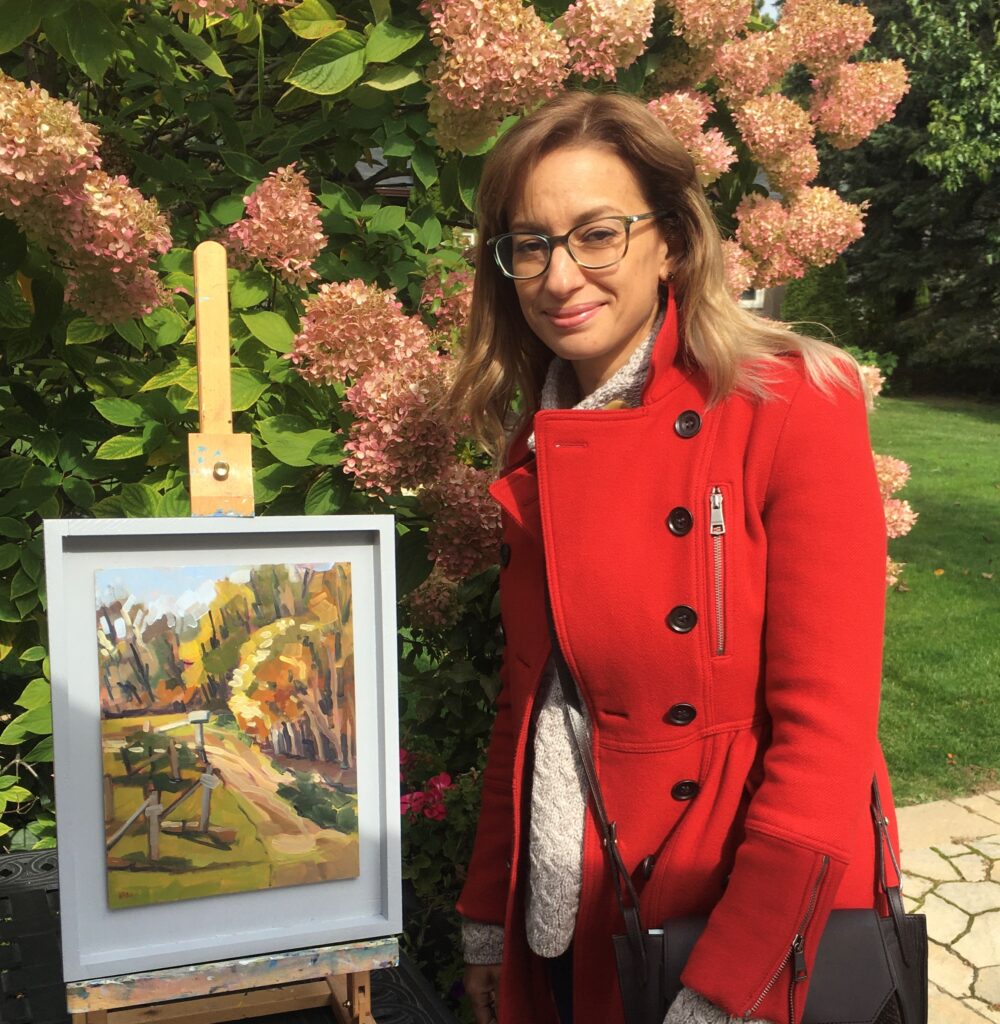 Best in Show
Linda Kalianteris-Picerno
I am a commissioned portrait painter, but have really fallen in love with plein air painting this summer. I like to tell a story with my paintings, find the light and use colour and brushwork to bring the viewer into my artwork.
Runners Up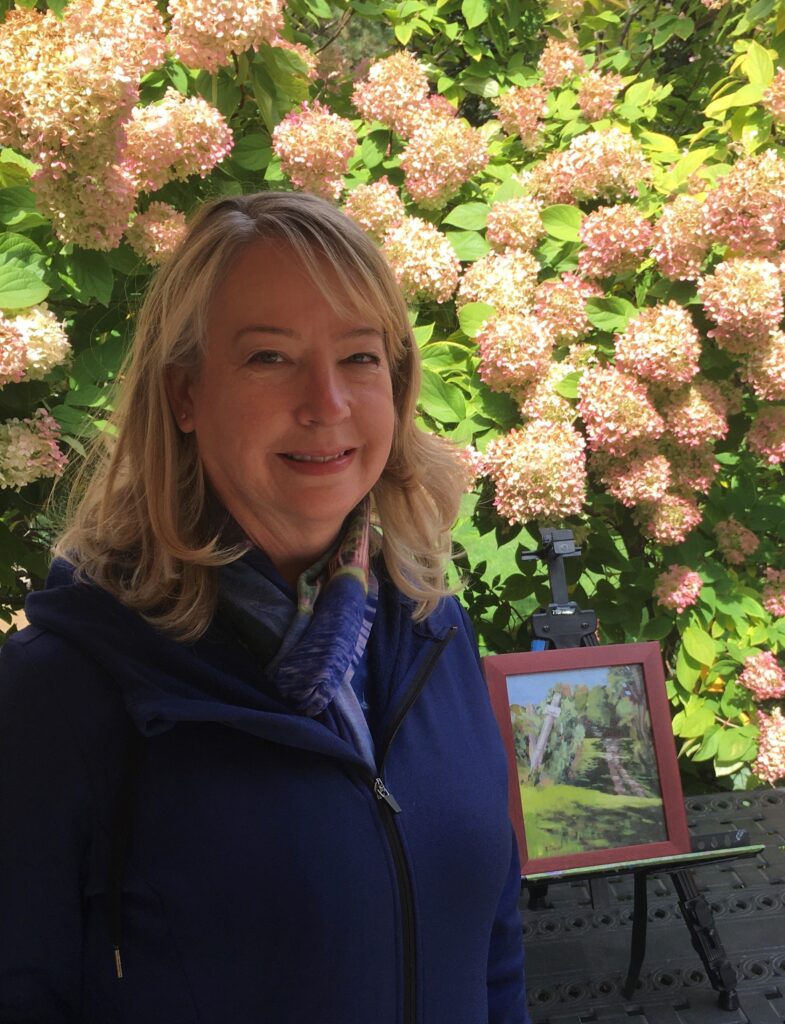 Rebecca Shaw
It was during a recent sabbatical from teaching that I began to explore painting and drawing in earnest, and took up watercolour, acrylics and most recently, oils. It was exhilarating participating in my first plein air competition in Norval. I have always loved travel and being out in nature, and plein air combines the two most joyfully! Having just retired, I am looking forward to a period of profound discovery and growth in my art. I can be contacted via rebeccashaworignalart@gmaill.com.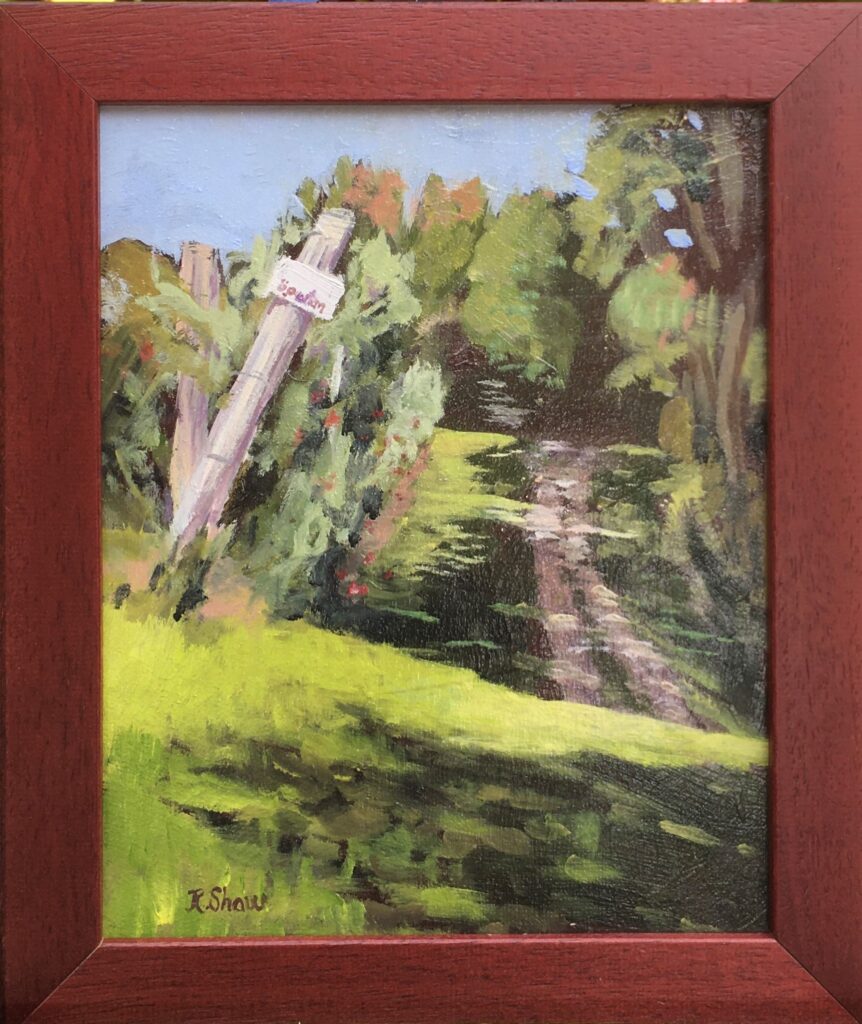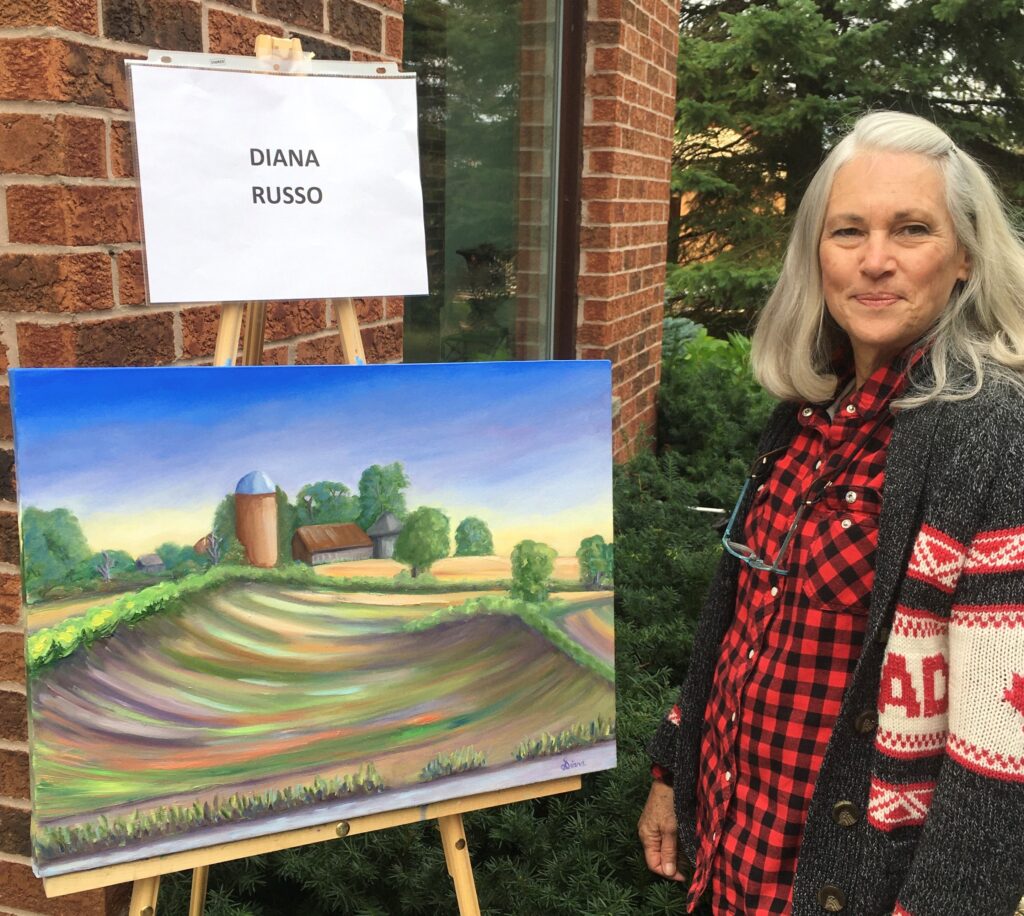 Diana Russo
Diana Russo is an artist who loves to paint portraits and fun scenes of people interacting. Her passion blossoms from her love of growing up in rural Ontario…summer days at the beach and fishing in the northern lakes. She returned to her roots, Lloydtown, King Township, 40 years ago. Diana's preferred mediums are oil, acrylic and charcoal. She enjoys painting what is in her heart and creates from personal experiences. She hopes you enjoy her work.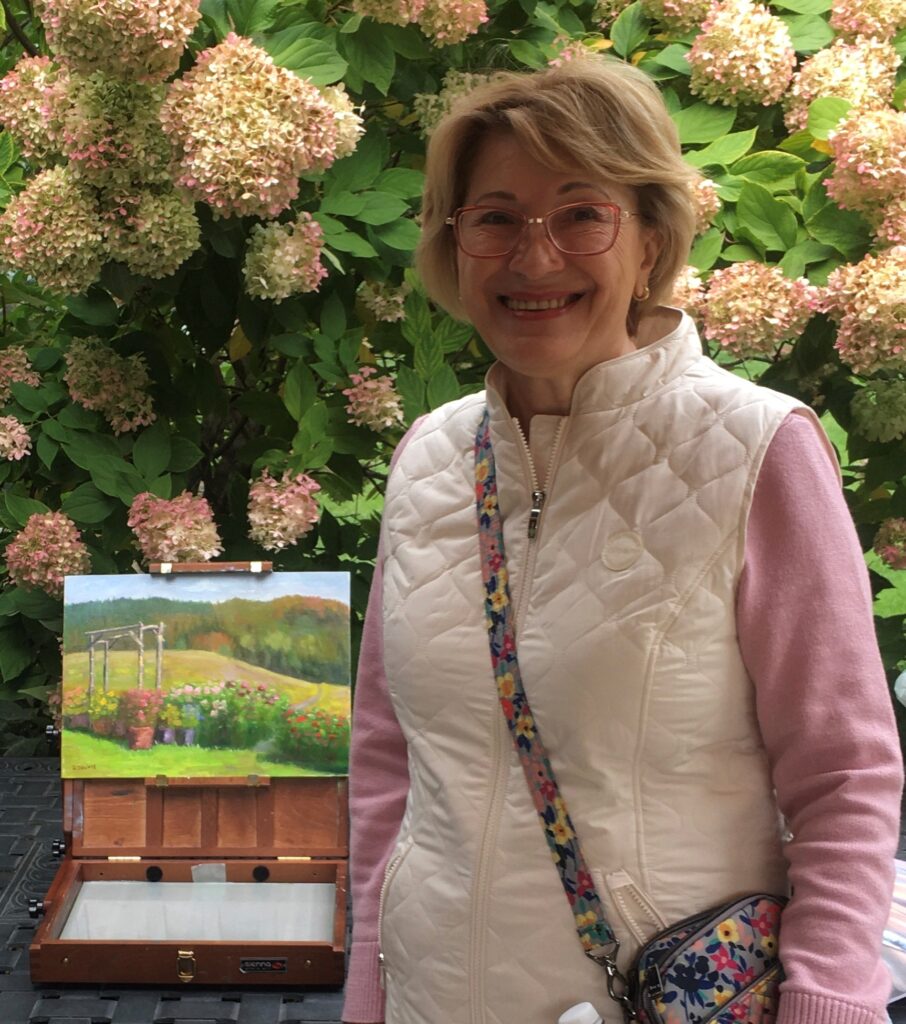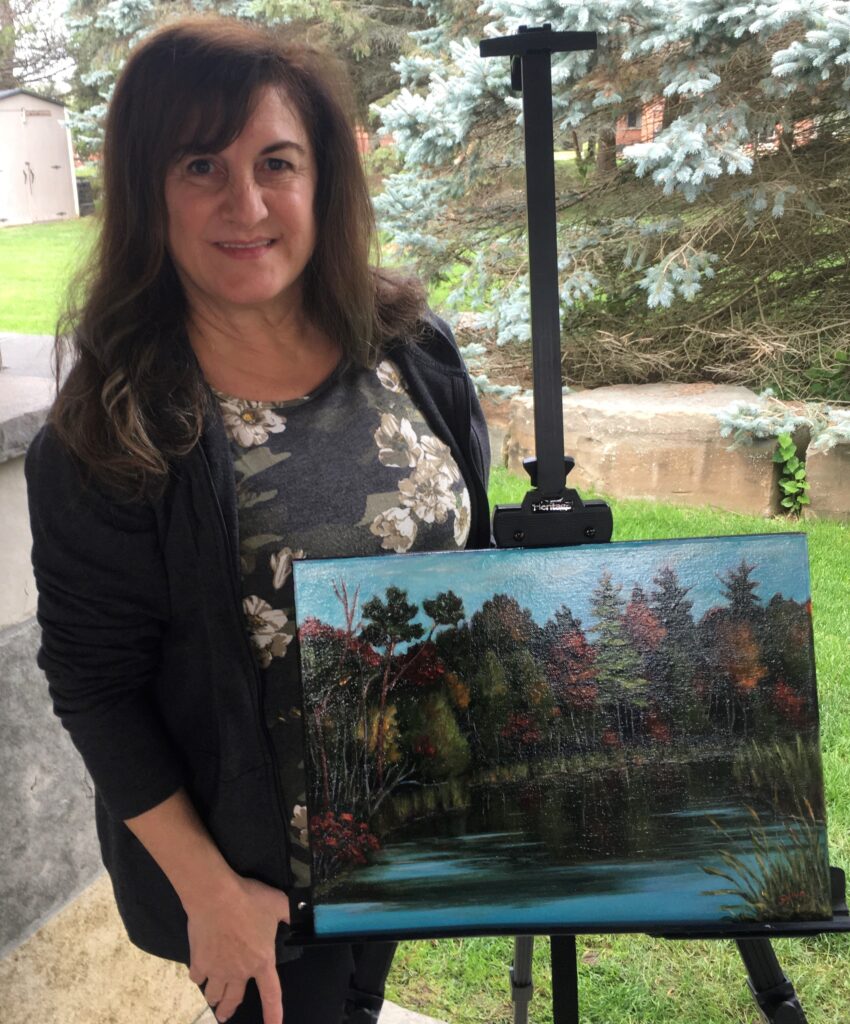 Sylva Sroujian
Sylva Sroujian is an artist based in Richmond Hill, Ontario. Although her education and career were in business, she has always had a great passion and keen interest in arts since her childhood. Art has now become her second career. Her love in nature and its limitless beauty inspires her paintings. Sylva paints with oil and cold wax and acrylic mediums and deeply enjoys bringing her visions to life. Her love of colour blending allows her to create landscape paintings in her own unique style.

Brigitte Granton
Brigitte Granton is an award-winning Artist who paints landscapes in oil and acrylic paint. She is drawn to the rolling hills of the Oak Ridges Moraine as well as the rugged landscapes of the Parry Sound/Muskoka area. Her works hang on banners throughout King and in private collections.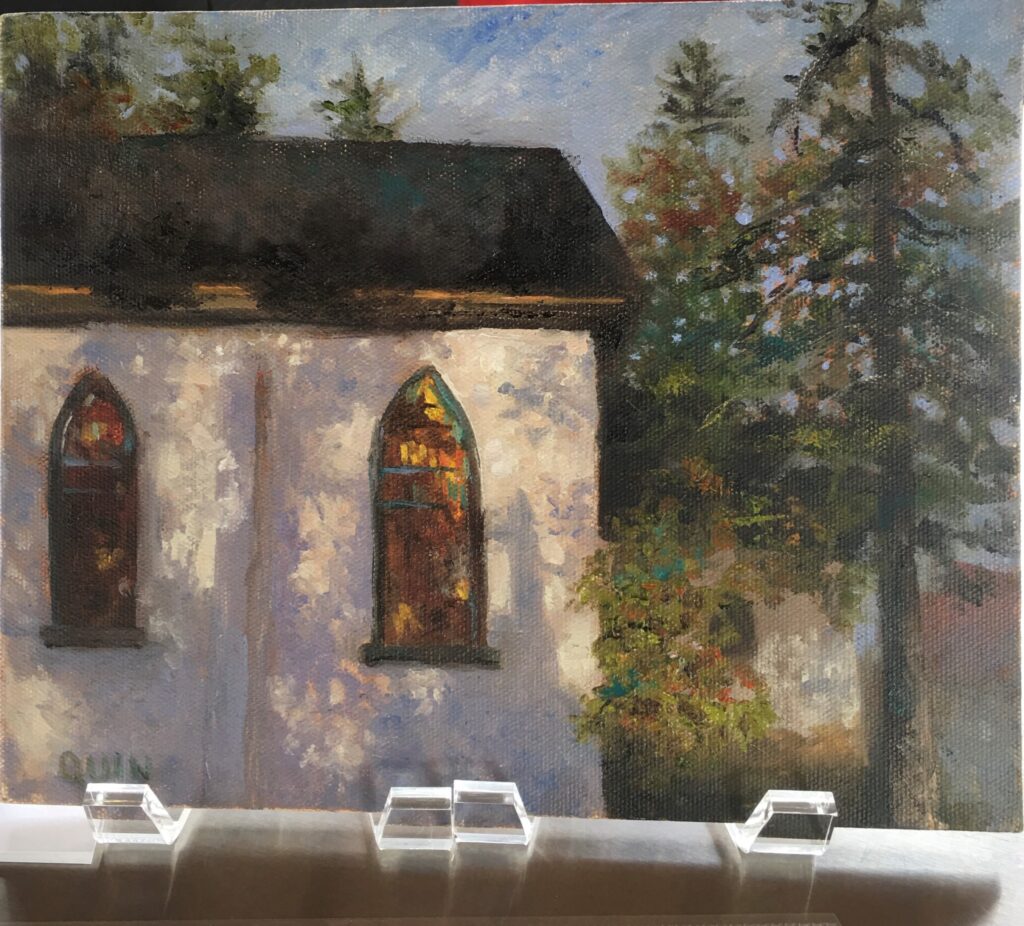 Lucy Quinn
Vibrant, realistic oil paintings.
"My passion for painting is rooted in nature and the fascination I have for light and shade. That has drawn me to paint through my senses to share what I'm feeling. This beautiful old church in Kettleby caught my attention on a not so sunny afternoon. Suddenly the sun showed up and loved how it made the old mosaic window glow with beautiful colours and the long tree shadows on the wall. "
Patricia Earl
On canvas and on paper, I paint to convey the light, colour and mood of what I see and feel around me as Mother Nature so generously provides. I don't have to travel far to find subjects that inspire me. The gently rolling hills, farmlands and wildflowers that I love to paint are found in abundance in the King countryside and surrounding townships on the hiking trails, and in my own backyard. Painting Plein Air is not easy for me and I am enjoying the challenge!